Beach rescues spike as temps soar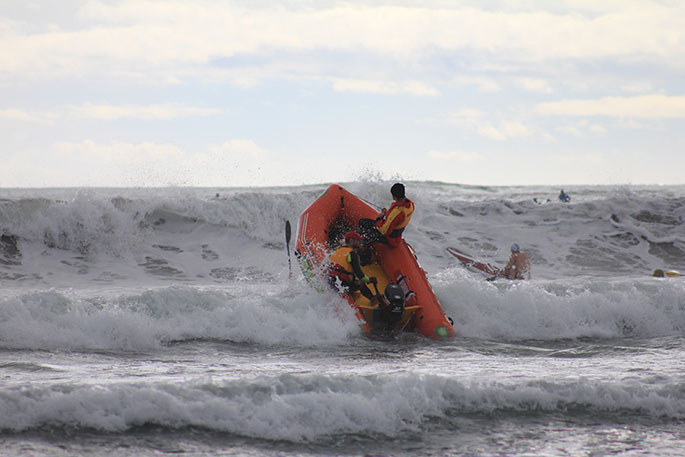 Soaring high temperatures and intense swells are said to be behind a rising number of rescues at Tauranga beaches.
Surf Lifesaving New Zealand Eastern Region lifesaving manager Chase Cahalane says more than 20 rescues were made at Mount Maunganui and Papamoa beach over the space of two days over the long weekend.
"Mount Maunganui Beach had 11 rescues on Sunday and six yesterday, with a further seven rescues at Papamoa Beach yesterday too."
He says a 1.2-1.5m swell created risky conditions including strong current and waves up to 3m high.
"Being anniversary weekend with a lot of people on holiday, it being super-hot and the surf being up there were a lot of people at the beach, so it was quite a busy weekend for our lifesaving teams.
"A lot of the rescues were due to people underestimating the conditions and their abilities."
The rescues come after what has been a mellow summer, says Chase.
"There were a lot more rescues this weekend than what there has been. We are still analyzing data but rescues were down before this weekend.
"Overall it's been quite a safe summer across the region. We've still done a number of rescues but public behavior has been a lot better.
"People have been swimming between the flags and taking lifeguards advice. There's still lots of people on the beach but not as much need for the rescues."
Chase says it's important to remember beach safety for the remainder of summer
"It's still very hot, so we still have lifeguards on our main beaches seven days a week. People should still continue to swim between the flags and take caution in the conditions.
More on SunLive...