Boy dies after mysterious seizures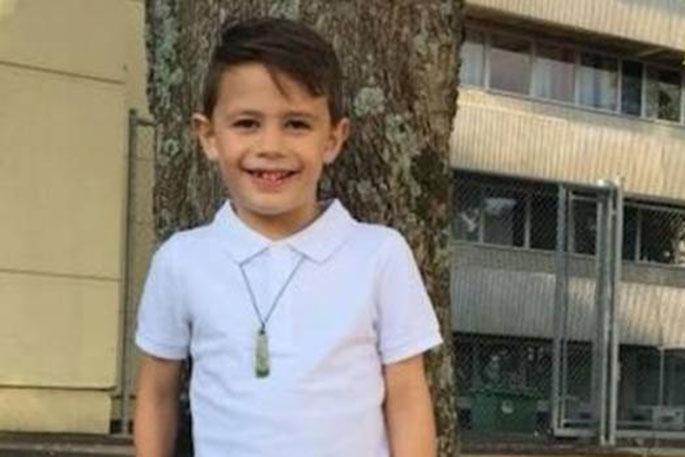 A six-year-old boy has died in Auckland's Starship Children's Hospital after being struck by mysterious seizures.
Elias Buchanan, from Tauranga, was found convulsing and unresponsive in his bed on December 20 and rushed to Tauranga Hospital.
Tests showed he was suffering from a combination of an enterovirus and mycoplasma pneumonia, family friend Jason Coleman wrote on Givealittle.
An enterovirus is a virus which enters the body through the intestine, while mycoplasma pneumonia is a respiratory infection sometimes called 'walking pneumonia'.
Elias was transferred to Starship and placed in an induced coma while doctors worked to establish why his seizures – some of which lasted longer than an hour – were continuing.
He was given antibiotics, anti-seizure medication and cannabis oil and later underwent surgery to relieve the swelling in his brain.
But on January 4, Elias "went to be with Jesus", Coleman wrote.
"Hearts are extremely heavy and obviously very sad but thankful Elias is no longer in pain or distress and he [passed] peacefully in his parents' arms."
Elias' father, Kurt Buchanan, wrote in a public Facebook post he was grateful for the two weeks the family had spent with the youngster in hospital.
"We got to spend two weeks singing over him, talking to him, writing him notes, laughing and crying with him and all his family, although a really tough time it was time . . . and that was really precious."
His funeral was held on January 8.
"We love you Elias – you will forever be in our hearts and a continual part of our family dynamic," Buchanan wrote.
"You have brought so much joy to our lives and the lives of many others and as we hold you in our thoughts and hearts I pray that that joy will outweigh the sadness of you not being here."
More than $7000 has been raised through the Givealittle page, which would be used to help with funeral and memorial costs, Coleman wrote.
Elias' parents have been contacted for comment.
More on SunLive...