$6.5m reasons to check Lotto tickets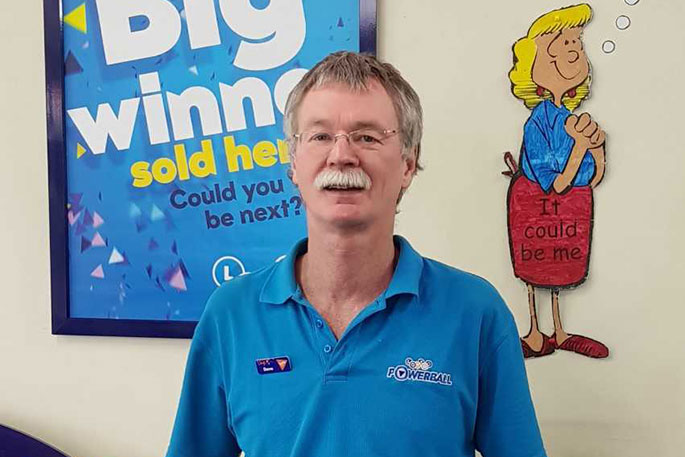 While many New Zealanders are returning to work this week after the Christmas holidays, Lotto NZ is looking for a Lotto player who may want to extend their holiday.
An unclaimed $6.5 million Powerball prize was won on 27 December by a ticket sold at Levin Lucky Lotto in Levin.
"It's been almost two weeks, and this life-changing prize still hasn't been claimed," says Emilia Mazur, Lotto NZ's General Manager Corporate Communications.
"We're encouraging anyone who bought a ticket from Levin Lucky Lotto late last year to check their ticket – it could be worth $6.5 million.
"Or maybe someone received a Lotto ticket as a gift – in which case, we recommend your shake out your Christmas card and see if that little yellow ticket is about to change your life."
The store that sold the winning Powerball ticket was busier than usual over the Christmas period, meaning the winning ticket could be almost anywhere.
"Our store is always busier over the Christmas period, with locals coming in to grab presents and with visitors stopping off as they drive through on their holidays," says Dave Lyons, Levin Lucky Lotto owner.
With the search for the winning ticket now in its thirteenth day, Levin Lucky Lotto has been bustling with players coming in to see if they've been affected by the store's good luck.
"The store has been buzzing over the past two weeks, with people coming in to see if their ticket is the winner or to see if anyone has claimed the prize yet," says Dave.
Despite the surge in customers visiting the store to check their Lotto tickets, the Powerball winner remains at large.
"But the rumour mill is in overdrive and I've heard all sorts of different stories about who people think the winner might be," laughs Dave.
The $6.5 million Powerball First Division prize is the 15th First Division winning ticket Levin Lucky Lotto has sold over the years and their first Powerball win.
"While it's unusual for a prize of this size to go unclaimed for a long period, it's not unheard of," says Emilia.
"This could be an amazing start to the year for somebody – but before they can start spending their windfall, they first need to claim their prize!"
Anyone who purchased their ticket from Levin Lucky Lotto in Levin is encouraged to write their name on the back of the ticket and check it immediately at any Lotto outlet, online at MyLotto.co.nz or through Lotto NZ App.
Players can phone Lotto on 0800 695 6886 if they want to enquire about the best way to claim a prize.
Background
While most winners are quick to claim their winnings, from time to time major prizes do go unclaimed for a period of time:
In 2017, a Gisborne couple took two weeks to claim a Powerball prize of $6.5 million. They knew straight away that they'd won, but wanted to take their time before claiming to give them time to think about how to manage their windfall.
In 2014, Hamilton Lotto players searched for a Powerball ticket worth $16 million for 10 days before the winner thought to check their ticket.
In 2013, a $22 million prize remained unclaimed in Christchurch for over three weeks before the winner was united with their life-changing prize. The winner was in no hurry to check his ticket, as he believed the prize had already been claimed.
More on SunLive...