LPG leak at Greerton service station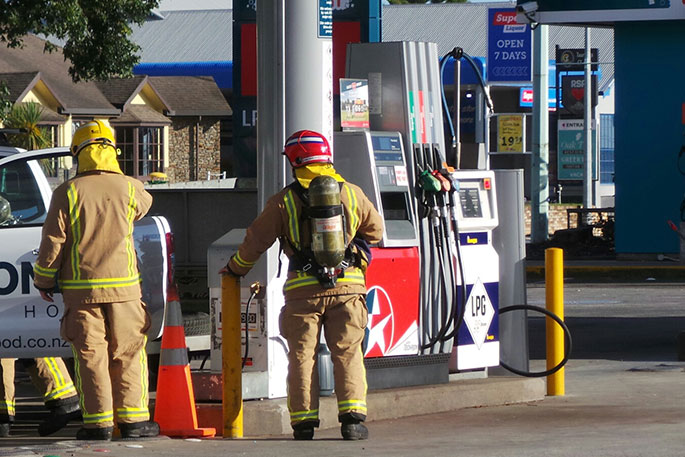 An LPG leak at Caltex in Greerton has now been contained by fire crews.
Greerton Station officer Richard Moreland says the area was cordoned off for a time while crews investigated.
It appears someone tried to drive off with the gas line still attached he says, pointing to the diconnected gas line visible on the right of the photo.
"Fire crews have isolated the area and used a gas sniffer to check the drains but it doesn't appear the leak is too bad."
A reporter at the scene says Cameron Road was closed when he arrived but is now open.
"The gas station is still closed but Cameron Road is now open to traffic."
Earlier:
People are advised to stay away from Caltex in Greerton as emergency services deal with an LPG leak.
A caller to the 0800 SUNLIVE news hotline says firefighters and police are at the scene at the service station on Cameron Road.
"It appears a hose has been ripped out of one of the LPG tanks. From what I have been told, the LPG has been isolated and only a small amount leaked onto the forecourt."
The caller says there doesn't appear to be any immediate danger but would be best for people to stay away until the scene is clear.
More on SunLive...