Big turnout for Sikh parade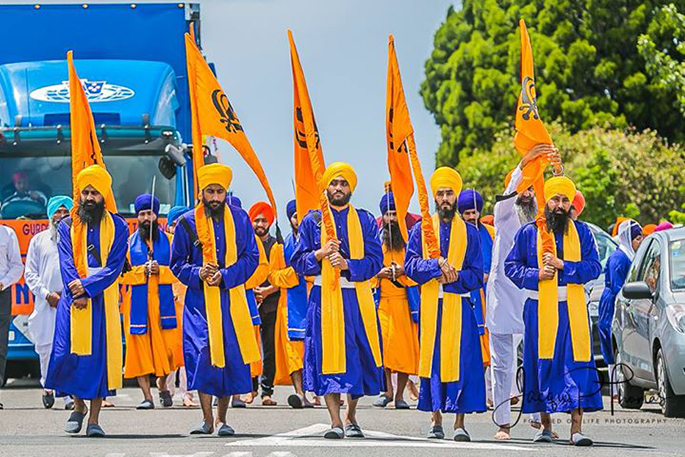 Tauranga's Sikh community put on a great show at yesterday's parade celebrating the birthday of Guru Gobind Singh.
The colourful parade took place near the Gurdwara Sikh Sangat temple in Burrows Street on Saturday morning, with hundreds taking part or watching.
Tauranga MP Simon Bridges was among the local leaders present at the fifth annual parade.
"It was great to go along, as I have done every year. It's grown hugely since it started, and it's a great celebration of the Sikh and wider Indian community here.
"It's very impressive the way the parade is organised and run. There's never any issues from local residents."
Guru Gobind Singh was the last of the 10 Gurus who transformed the Sikh faith.
In 1699 he created the Khalsa, a community of the faithful who wore visible symbols of their faith and trained as warriors.
He commanded them to wear the Five Ks: Kesh (uncut hair), Kangha (a wooden comb for the hair), Kara (an iron bracelet), Kachera (tied undergarment) and Kirpan (an iron dagger for defence).
January 5 marks the birth of the 10th Guru, and is regarded as a symbolic day equivalent to Christians celebrating Christmas and the birth of Christ.
More on SunLive...