Sunshine makes a return this week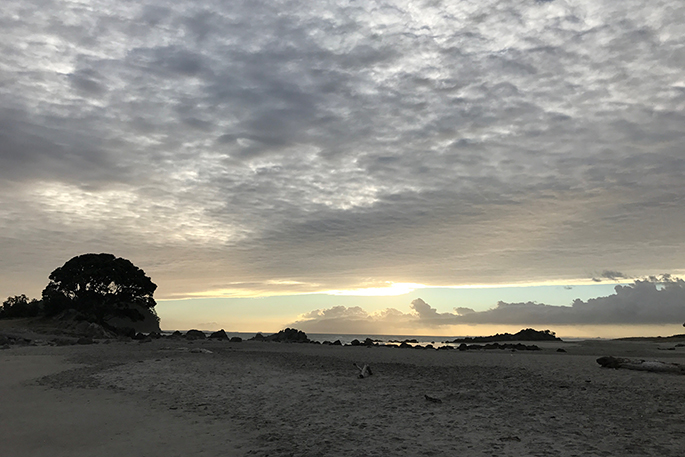 The sun should be out for flood-affected areas of the North Island this week.
The intense summer storm that brought heavy rain, strong winds and coastal inundation to parts of northern and central New Zealand from Thursday to early Saturday now lies well to the south of the Chatham Islands and continues to move away to the southeast today.
"The largest impact of this event was associated with king tides combining with a storm surge and exceptionally strong onshore winds and swells, creating major inundation along exposed coastal areas," says MetService meteorologist Andy Downs.
"This was most evident in the Firth of Thames and coastal parts of Coromandel and Bay of Plenty, where some of the worst coastal flooding for many decades occurred. Parts of Auckland also saw significant coastal inundation during this event, while the south coast of Wellington was not spared with large waves affecting access to Eastbourne."
The strong winds associated with this deep low also caused damage in parts of northern and central New Zealand, with numerous trees being brought down and power outages reported, especially about parts of Auckland, Coromandel, Bay of Plenty and Hawkes Bay.
Sadly, falling trees struck at least two cars, resulting in one death.
Significant rainfalls were also reported over parts of northern and central New Zealand during this time, which has helped to alleviate drought conditions in these areas. However, the intensity of the rain, which was enhanced by very moist air dragged down from the subtropics, also created extensive surface flooding and hazardous driving conditions on top of exacerbating the significant coastal inundation.
The good news for people clearing up in the worst affected areas, such as the Firth of Thames, Coromandel Peninsula and Western Bay of Plenty is that more benign weather is forecast for them over the coming week. There may still be a few showers, but these will be very hit-and-miss with plenty of warm sunshine to help conditions dry out.
Further south, over the lower North Island and parts of the South Island conditions are likely to become increasingly unsettled next week, especially from Tuesday onwards. Rain is likely in some of these areas, which will be welcome news to farmers and fire-fighters, but not for tourists and holiday makers. This is also a good time to remind people who may be heading out into the high country areas to always be prepared for changeable conditions.
More on SunLive...