Public help rescue man from river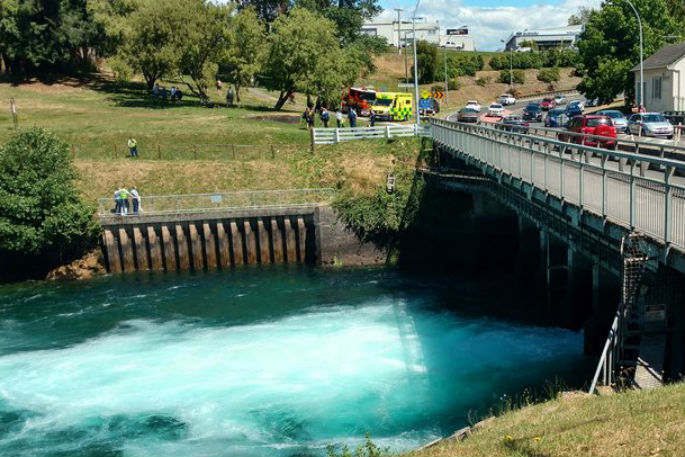 A man has been rescued after falling from a bridge north of Taupō this afternoon.
An eyewitness says the man was in the river near a control gates bridge, before a rope was thrown to him by passersby.
Police arrived and pulled him from the water.
They say they were called at 3pm today after reports from members of the public a man was under the rail/bars near a control gate.
"Members of the public assisted in rescuing what may have been an intoxicated man who appeared to be in his 40s, near the control gate bridge at Taupō," police said in a statement.
"The public assisted by throwing him ropes and pulling him up to safety."
Police said they were grateful to the people who assisted.
More on SunLive...