Bay Venues performing well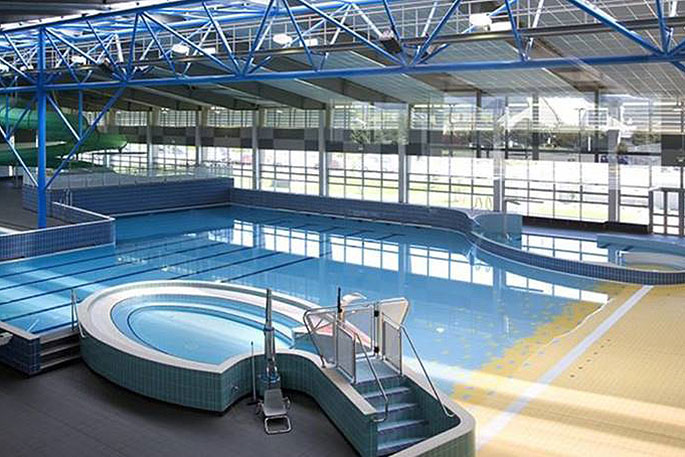 An independent review of Bay Venues Limited finds the Council Controlled Organisation performing well since its establishment in 2013, delivering strategically towards a higher standard of living for all.
Tauranga City Council has adopted the Bay Venues Limited review report and agreed to the proposed implementation plan.
A high level of trust between Council and the CCO represents a key factor for the high performance of Bay Venues Limited. The strong relationship between both organisations places BVL well to continue delivering and adding value for Tauranga's residents and ratepayers.
The report's 16 recommendations aim to ensure that the community continues to get maximum benefit from the facilities managed and services provided by BVL. Among others, they reflect that the strategic direction set by Council is evolving and that future planning for redevelopment of facilities and new community facilities will require close collaboration between both parties.
Mayor Greg Brownless is pleased to see Bay Venues Limited delivering great results for the community, emerging from its establishment phase over the last three to four years into a good shape.
"It is well poised to continue to deliver and to add further value for residents and ratepayers of Tauranga," says Greg.
"There is a high level of trust between elected members and the BVL board with effective channels of communication and by working cooperatively and constructively together.
"The review demonstrates how successful strategies have been implemented for the benefit of Tauranga's citizens."
The report highlights key achievements such as sound financial performance, solid growth in use of the venues, the opening of the University of Waikato Adams Centre for High Performance, and growth in the number and range of events on offer in BVL venues.
In 2016/17, Bay Venues Limited hosted a record number of almost two million visitors. BVL's 24 facilities, including community centres and halls, indoor sports facilities as well as ASB Arena and Stadium, were used for over 97,000 hours during the financial year.
In addition, BVL has established robust systems and processes including health and safety and asset management systems.
The rationale for establishing BVL to achieve operating efficiencies and grow revenue through new service offerings, improving financial sustainability and reducing the reliance on rates funding over time has been underlined by BVL's strong financial performance.
Bay Venues Limited has increased its external revenue from $11.6 million in 2013/14 to $17.9 million in 2016/17, an increase of 54 percent. The growing revenue is a result of a strong growth in network use, new offerings as well expansion of commercial services. At the same time operating expenditure, excluding finance and depreciation, has only increased by 31 percent, suggesting that BVL has achieved considerable operating efficiencies.
Letters of Expectation for Bay Venues Limited, Tauranga Art Gallery Trust and Tourism Bay of Plenty have been approved. Developed in consultation with the relevant CCOs, they give guidance to the CCOs on what Council expects to see in their 2018 to 2021 Statements of Intent.
Combined with the Enduring Statement of Expectations for each CCO, they are a key element to ensure the CCOs' objectives and strategies are aligned with the Council's strategic priorities and desired outcomes for the city.
More on SunLive...