Mount Summer Carnival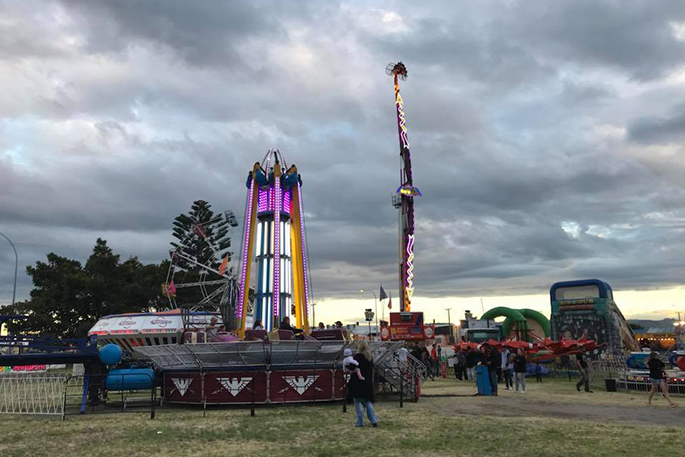 Good morning and happy New Year's Eve eve! If you're still here in the Bay for the last two days of the year there is plenty of things to do before the final countdown of 2017.
If you're like me and don't want to make a big fuss for the New Year I would suggest going camping at one of the many beautiful camping sites in the Bay, such as McLaren Falls Park, Mount Maunganui Beachside Holiday Park, and Welcome Bay Hot Pools and Campground.
If you get in today, you might grab the perfect spot to have a few drinks and make some great memories with your friends and family.
However, if you're looking for something a bit more adrenaline rushing, the annual Mount Summer Carnival at Blake Park on Maunganui Road might be right down your alley.
The carnival is back in town, with great favourites like the dodgem cars, hurricane, ferris wheel, the extreme turbo boost, hot dogs, candy floss, and carnival games.
There will also be new rides like the Pirates of the Pacific walkthrough and the popular Awesome Gravitron, which is a space age sensation.
The Mount Summer carnival will be running every night until January 3 at 6pm-10pm. Door sales only.
Saturday 30 December
Beth El Messianic Family Come celebrate family life with Jews & Gentiles who meet & worship as Yeshua (Jesus) & all the early believers did. 10am Otumoetai Primary. BethEl.org.nz
Dragon Boating - Womens Give it a Go Paddling Sessions held weekly Mon/Thurs 5:30pm & Sat 7:30am, Sulphur Point. RSVP by Txt Brooke 022 078 2308 for info pack.
LOL Laughter Wellness Discover the joy & health benefits of hearty laughter. 11:00-11:45am Arataki Community Centre, Zambuk Way, Mt Maunganui. Koha. Ph Trish 022 036 6768 Email lollaughterwellness@gmail.com
Mt. Maunganui Menz Shed Wednesdays & Thursdays 9am at 6/45 Aviation Ave. New members welcome. Go to www.menzshed.org.nz or Ph Keith Dickson 021 0259 6454
Otumoetai Tennis Club Adult Tennis on Saturdays at Bellevue Park, 75 Windsor Road, Bellevue. Start time 1:30pm. Enquiries Fred 544 5088
Qigong With Michael Classes: Mon 1-2pm (weekly) Whisp Alternative Health Club Shop 24 Piccadilly Arcade, 43 Devonport Rd Sat: 9:30am-10:30am (weekly) Health Quarters 67 Willow St. Bookings 021 735 798 www.michaelgoodhue.com
Sport BOP Bike Month From group rides and bike maintenance to mountain biking, there's something for everyone in our Bike Month calendars. Plus prizes to be won! www.sportbop.co.nz/bike-month
Tauranga Rotary Easter Booksale Please donate books, records, Cds, Dvds, Jigsaws & Sheet music for next Rotary Charity Book sale. Ph Anne 543 5350 or Ross 544 0817
The Way Messianic Meeting We are a community group that teaches & practices 'One New Man' principles. All ages welcome. 10am, Hillier Ctr, Mt Maunganui. Ph 021 0226 3515
WANTED Books/CDs/DVDs/Puzzles For Mount Lions & Lioness Clubs Book Fair. Drop-off points or collection ph Pip 543 2175 or Stella 575 0685 or text details to 021 033 0795
More on SunLive...