A fine day with some evening cloud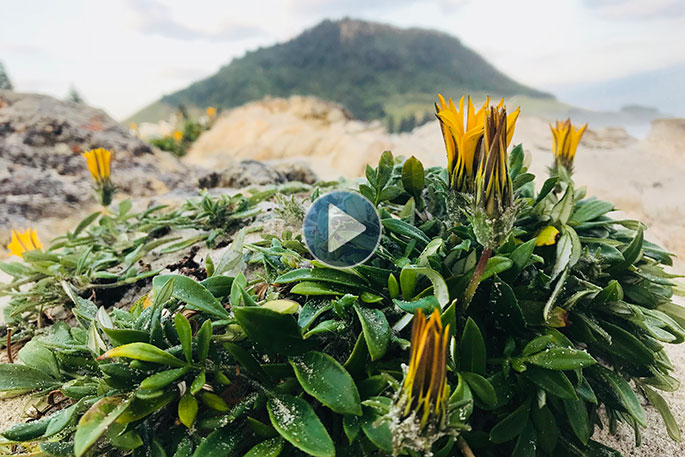 Click the image above to watch the video
In today's weather forecast we have a fine day ahead with some evening cloud. Light winds and afternoon sea breezes.
It's a one-clothing layer day today with a high of 24 and an overnight low of 18 degrees.
High tide is at 10.20am and low tide is at 4.40pm. Sea temperature is 20 degrees. The sea swell about 1.1m. Sunset tonight is at 8.22pm.
If you're going fishing today the best fish bite time is between 3.30pm and 5.30pm.
This day in NZ history in 1984 the Queen Street concert ended in a riot. 'Tears, terror at the concert that made history' was one of the newspaper headlines the day after the Queen St riot of December 1984.
In world history on this day in 1917 the United States declared war on Austria-Hungary. In 1972 the crew of Apollo 17, the last manned mission to the moon, lifted off at Cape Canaveral, Florida.
In 1988 Palestinian leader Yasser Arafat recognized Israel's right to exist. In 1995 the Galileo spacecraft arrived at Jupiter after a 6-year journey. In 1999 the Recording Industry Association of America filed a copyright infringement suit against the file-sharing website Napster.
To get involved in events and activities please check out our What's On page.
Have a great day!
More on SunLive...