Fine warning for freedom campers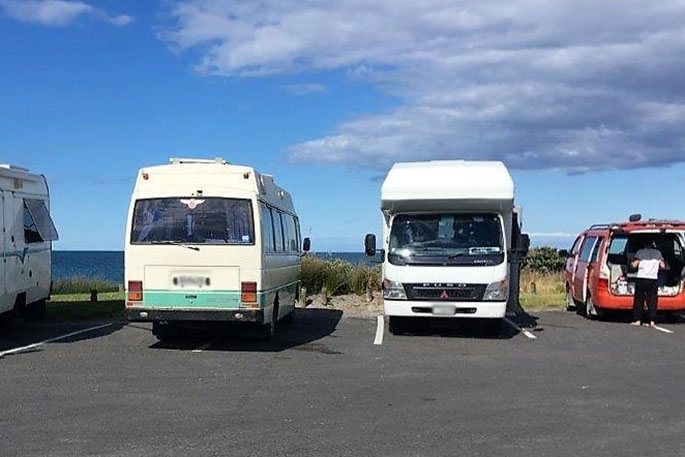 Freedom campers breaking city rules this summer are being warned they will face $200 fines.
The Tauranga City Council has been able to fine freedom campers since June, when it began enforcing the Freedom Camping Bylaw in 2013.
Freedom campers can be fined $200 if they are not in a certified self-contained vehicle, park in a prohibited area or stay at a permitted location for more than two nights in a calendar month.
Other offences such as lighting fires or failing to remove all waste and litter, can also result in a fine.
"Since we began issuing infringement notices, we have seen a decrease in the number of fines that are issued each month," says Team Leader: Bylaws & Parking, Stuart Goodman.
"We are really pleased to see that the majority of freedom campers are following the rules and are helping us minimise the impact on our natural environment."
In June, a total of 264 infringement notices were issued; in October is was just 78.
"We are about to enter the busy festive period and Tauranga is a popular holiday destination for both domestic and international travellers.
"We are asking visitors to our city to follow the rules so Tauranga can remain a friendly and reliable freedom camping location," says Stuart.
Specific locations across Tauranga have been set aside for freedom campers, at all permitted reserves, designated areas are clearly marked, with signage showing the designated areas and any restrictions.
"The colour of the designated areas will change over the next few weeks so that they are easily identifiable. Campers should look out for the green parking bays with a white campervan stencil," says Stuart.
Freedom campers planning to visit Tauranga should take the time to go to Tauranga City Council's website where all the rules around freedom camping are available. Campers travelling in a non-self-contained vehicle must book into a campground to avoid receiving an infringement.
Tauranga has 38 permitted freedom camping locations.
More on SunLive...