Sirens lifting community spirit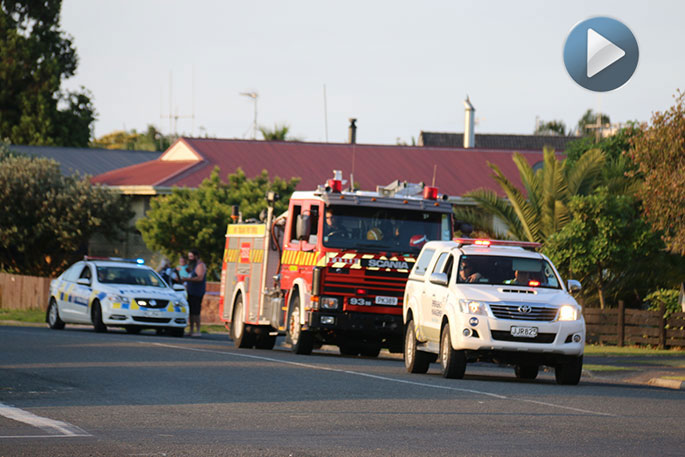 Click the image above to watch the video
Sirens were heard blaring across the Western Bay of Plenty last night, as fire, police, ambulance and emergency management staff all rallied together in the name of generosity.
While some residents may have mistaken all the commotion for a full-scale emergency, the reason behind all the noise was actually the Emergency Services Food Drive.
The drive is an annual event run by emergency services to help collect beneficial food supplies for local food banks.
Food is then sorted and made up into individual Christmas food packages and given to families in need.
Mount Maunganui community constable Kurt Waugh says this year's event was another success.
"Salvation Army and emergency services are overwhelmed by the response we had on every street.
"We can't thank the community enough for their generosity."
He says more than forty banana boxes of food were collected in last night's food drive.
"So many people wanted to be involved and had contacted us to visit their street," he says. "We covered so many areas, but we can only cover a limited area and it is impossible to get to every street."
He is now encouraging anyone who lives in areas which may have been missed out by last night's drive, to drop their donations in to any local fire, police or ambulance station.
"If you drop your donation into your local station, we will then make sure it gets to the right people," he says.
"People can also make their donations directly to their local food bank."
More on SunLive...