This day in history and today's weather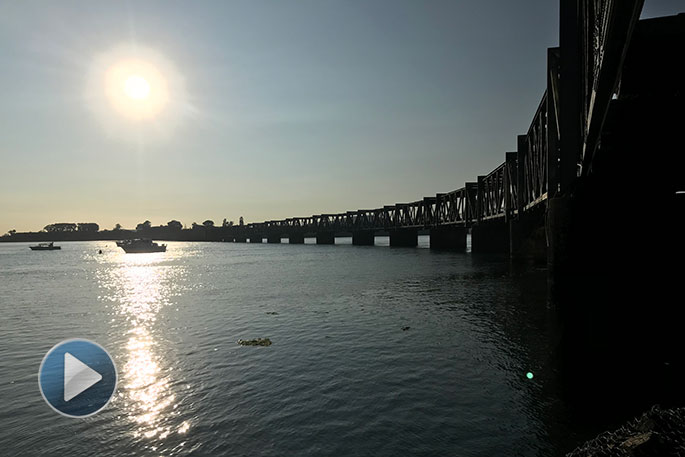 Click the image above to watch the video
In today's weather forecast, it should be a mainly fine day, with some morning and evening cloud, light winds and afternoon sea breezes.
It's a one-clothing layer day today with a high of 24 and an overnight low of 16 degrees.
Low tide is at 9.30am and high tide is at 3.40pm. Sea temperature is 20 degrees. There's a 1.4m swell with king tides expected over the next few days. Sunset tonight is at 8.21pm.
If you're going fishing today the best fish bite time is between 2.30pm and 4.30pm.
This day in NZ history in 1905 special votes were cast in the general election.
For the first time in New Zealand's electoral history, registered voters who were away from their electorate on polling day were able to cast a 'special' absentee vote at any polling booth in the country.
In world history on this day in 1492 Christopher Columbus landed on the island of Santo Domingo in search of gold.
In 1877 Thomas A. Edison made the first sound recording when he recited "Mary had a Little Lamb" into his phonograph machine.
In 1906 Lieutenant Thomas E. Selfridge flew a powered, man-carrying kite that carried him 168 feet in the air for seven minutes at Baddeck, Nova Scotia.
In 1922 Benito Mussolini threatened Italian newspapers with censorship if they kept reporting "false" information.
In 1967 Adrian Kantrowitz performed the first human heart transplant in the US. In 2006 NASA revealed photographs from Mars Global Surveyor that suggest the presence of water on the red planet.
Our quote for today is from CS Lewis who said "True humility is not thinking less of yourself; it is thinking of yourself less."
To get involved in events and activities please check out our What's On page.
Have a great day!
More on SunLive...