House trading: MPs strike hasty deal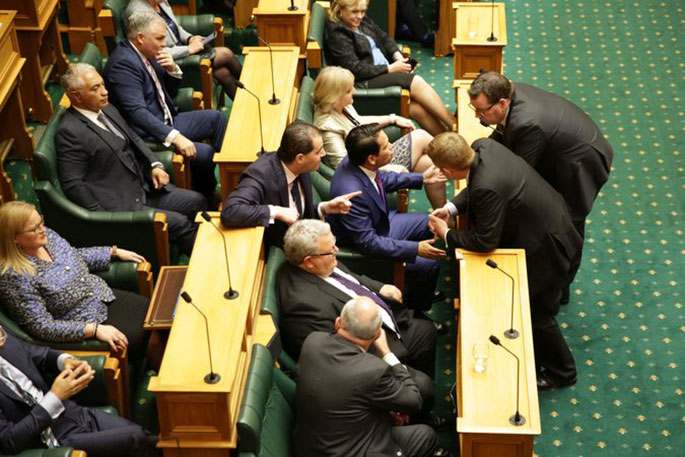 Click the image above to view slideshow
A hasty deal has been struck between National and Labour on the floor of the House after Labour failed to muster a majority to have its MP Trevor Mallard elected as Speaker.
Five government MPs and one National MP were absent from Parliament as MPs were sworn in this morning.
That left National with a majority and after a quick consultation between party whips and senior MPs, Labour agreed to increase the number of select committee positions from 96 to 108.
The reduction in select committee slots, as decided by the last Parliament, was a point of contention for National.
It had argued nearly a dozen of its MPs would not be sitting on a select committee, therefore diminishing its ability to hold the government to account.
Leader Bill English told RNZ this morning a reduction in select committee seats was anti-democratic.
-RNZ
More on SunLive...