New appointments for opposition MPs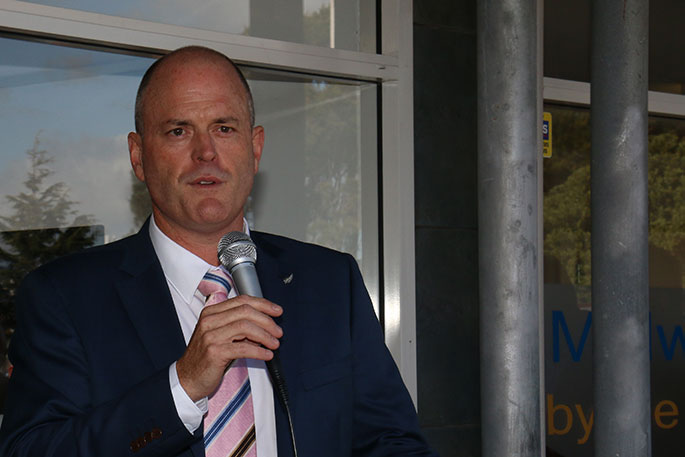 Bay of Plenty MP Todd Muller has been appointed National Party Spokesman for Climate Change and Crown/Maori Relations.
"It's a great privilege to be trusted with two portfolios that are so vital to our national interest," says Todd.
"I am humbled by the confidence that our Leader, Bill English, has placed in me. I'm looking forward to working hard as part of a unified National Party team.
"Climate change is one of a number of significant global challenges our world is facing – it's vital that we get it right. The possible ramifications for the environment, immigration, primary industries and business are huge.
"I am committed to holding the government to account on climate change issues and ensuring we have an appropriate framework in place to achieve our international obligations in a way that is sensible, balanced and proportionate'.
"A healthy environment and a healthy economy are not incompatible concepts – it doesn't have to be a 'one or the other' type arrangement. The success of our country will rest on how successfully we can fuse them together for the mutual benefit of our community," he say.
"To be appointed Spokesman for Crown/Maori relations is also a huge privilege and responsibility and I'm excited to work constructively alongside Iwi from all over the country.
"As we transition to a post-treaty settlement environment the continued relationship between the Crown and Iwi is only going to grow in importance.
"It is vital that we continue to build on the strong foundation that have been established over the past 9 years, led by the Hon.
"Chris Finlayson and Iwi leaders from all over New Zealand, so that relationship is robust enough to overcome any future issues as and when they emerge."
Coromandel MP Scott Simpson has also been appointed Opposition Spokesperson for the Environment.
He says he is thrilled to take on the roll.
"I can't wait to get my teeth into this new job," says Scott.
"I am passionate about our beautiful natural environment not just because the Coromandel has so much of it, but because what we feel is important as New Zealanders is firmly linked to our environment.
"This new government has created big expectations. My new role will be to hold them to account for their promises.
"Now they have to turn slogans into workable policy. I'll be watching their every step and stumble along the way."
More on SunLive...