Speedway season ready to roll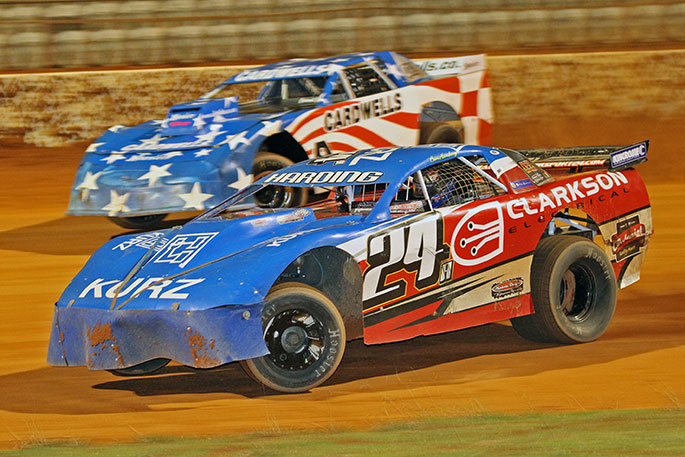 Click the image above to view slideshow
Bay of Plenty petrol heads and speed demons will be lining up on the grid for the opening of the 2017/2018 season at Baypark Family Speedway on October 21.
The opening night of the season will see sprint cars, super saloons, saloons, stock cars, mini stocks and six-shooters take to the Baypark track.
Opening night is followed by the annual fireworks night on November 4 where, as well as first of the New Zealand Super Saloon Series, close to $20,000 worth of fireworks will go up in the air.
One of the most entertaining nights of the season is the annual Demolition Derby on December 9 where anyone with a driver's licence and a car can take to the track to compete for the honour of being the last driver standing, or the one who wreaks the most havoc.
On December 28 the International Midgets 40-lap feature race is a major draw card, attracting the best midget drivers from the USA, Australia and New Zealand.
January 6 will see the South Pacific Super Saloon Championship, a title won last year by local driver Sam Waddell.
Sam will be going head to head with his father Dean Waddell this year in the New Zealand Super Saloon Championship. Sam is the third generation of super saloon drivers in his family and his win in the South Pacific championship last year saw him following in the footsteps of his late grandfather Dave Waddell and father Dean who have also been title-holders.
From January 12-13 Baypark will host the New Zealand Super Saloon Championship, the premier event of the season.
"This will be really exciting because it's been quite a few years since we've had that championship at Baypark," says promoter Bernie Gillon.
"On February 10 we will also have the North Island Sprint Car Championship which, again, we haven't had here for some time. We've got a really healthy and exciting season coming up."
There are 15 race meetings scheduled throughout the season with five 'rain-out' days built in this year to avoid dropping meets due to wet weather.
"This means if we lose an event one weekend we can run it the next day or the following weekend," says Bernie.
For more information, including how to buy tickets, visit www.bayparkspeedway.co.nz
More on SunLive...