Steamers set for a rivalry of neighbours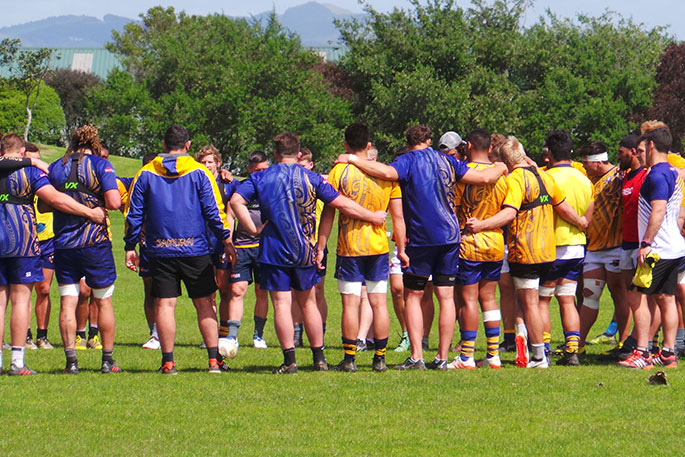 Click the image above to view slideshow
A massive turn-out is expected at Tauranga Domain over the weekend as the Bay of Plenty Steamers prepare to go up against Waikato.
The team had a fantastic weekend down South last week, with the Volcanix getting the win over the Otago Spirit to book their place in the championship final in a couple of weeks.
The Steamers later topped of the weekend with their first win in Dunedin in 38 years to set up the must win game against Waikato.
Head coach Clayton McMillan says the game was a great victory.
"The boys got a lot of confidence out of the win last week, it's a hard place to win down in Otago, and we haven't won there for around 38 years," he says.
"But it's not all about the winning, we were also happy with the way we played for large portions of the game.
"It wasn't perfect and we've managed to tidy up a couple areas we thought needed work," he says.
"At the moment we're focusing on getting the players minds' right, their bodies right and getting through some clarity and detail, the game will sort itself.
"We're keeping the boys grounded and letting them know that while it was a good performance it wasn't where we want to be so that's the challenge this week, it's continuing to build on that because if we do then we're in with a good chance.
"The enormity of what's at stake for both teams will ensure that there's a lot of intensity in the game."
This weekends' game marks the Steamers' final Mitre 10 Cup round robin match. Clayton says he is hoping to fill the stadium.
"Waikato are our neighbours, so there's a fair amount of history," he says.
"To be fair they've had the wood on us in recent times, so we know they're going to be desperate and come and throw everything at us because they'll have no option.
"It's going to be great game for both teams."
Tickets and game information is available online.
Game Details:
Saturday 14 October
Tauranga Domain, Tauranga

Bay of Plenty Under 15's v Waikato Under 15's
Kick off 12.30pm

Bay of Plenty Steamers vs. Waikato
Kick off 2.35pm
Ticket Prices:
Adult: $20*
Students: $10*
Children Under 14: $5*
Children Under 5's: Free
*additional ticketing fees will apply
More on SunLive...