A solution to Turret Road traffic woes?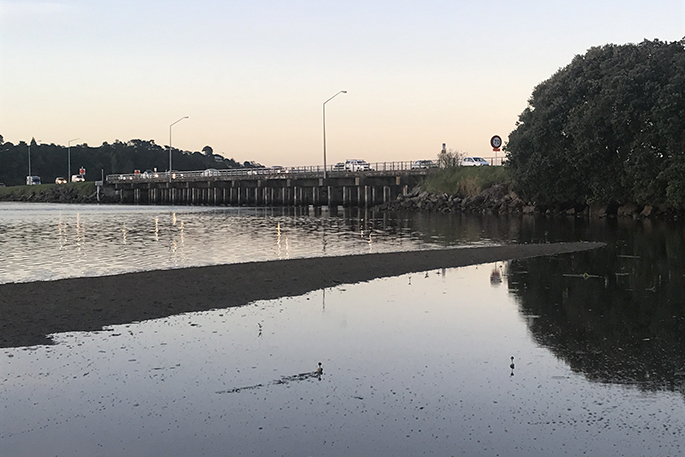 The one-way exit lane from 14th Avenue onto Turret Road is closing for six weeks as Tauranga City Council tries to find a solution to the congestion in the area.
The exit lane is currently used by large volumes of traffic looking to avoid 15th Avenue and slip onto Turret Road at peak travel times.
TCC considers these vehicles to be creating a 'stuttering effect', interrupting the flow of traffic all the way back along 15th Avenue, as cars stop to let these vehicles in.
TCC transport manager Martin Parkes says the trial will be an information-gathering exercise.
"We've been looking at several options for 15th Avenue and Turret Road. We've got plenty of data about traffic movements in the area, but now we want to find out what impact the closure could have on the transport network in that area.
"It will effectively turn that lane into a cul-de-sac. I think some of the residents will welcome the closure, as they won't have cars driving past their front doors."
He believes people will still use 14th Avenue as a shortcut, but they will have to transfer onto either Grace Road or Burrows Street in order to then join the flow of traffic leaving the city.
"We want to know what volume of traffic will do that, compared to those who will use 15th Avenue. The trial will give us a huge amount of data we can then feed into the planning for any future upgrade we do of 15th Avenue."
In February, the council will be asking the community for their feedback on what they think should happen with 15th Avenue/Turret Road. At the moment, however, the council is focusing on making the city cycle- and bus-friendly.
"We want people to think about the time they travel and the mode they do. We're currently the most car-dependent city in New Zealand – 97 per cent of all journeys around the city are made by private motor vehicles. If people don't change their behaviour, they'll continue to sit in traffic on congested roads.
"We want to understand why people won't get out of their cars and cycle to work or school. It's becoming clear though the engagement process that the facilities aren't yet available to encourage them to change their behaviour."
The exit-lane from 14th Avenue onto Turret Road will be closed from Monday October 16. For more information visit the council website.
More on SunLive...