Junior rugby festival hailed a success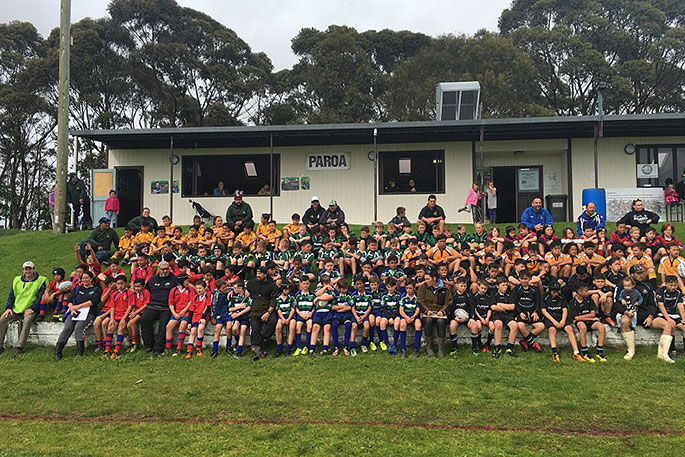 Click the image above to view slideshow
The inaugural Junior Rugby Festival successfully kicked off last weekend, with 15 teams from across the North Island hosted by the Te Teko and Paroa Rugby Clubs.
Players, coaches and supporters had nothing but praise for the festival and their Whakatane hosts.
Kingi Matenga from the winning Te Kawau Manawatu team says the weekend could not have been better.
"It was amazing all round. The games were great and staying at a marae was an amazing experience for the kids. Most of them had never stayed on a marae, or experienced a powhiri. Our hosts were awesome," he says.
"Going to the Kawerau hot pools on Saturday night for a swim and barbeque with all the teams was also a highlight. Whakatane really put it on for us."
The festival follows on from the Junior Rugby League Festival held in Whakatane last month.
Tyrone Campbell from Global Games (the organisation behind the festivals) says the events were about providing opportunities and experiences for young players.
"As well as a great sports competition, we want to give the kids a fantastic experience off the field. It's about broadening their horizons and showing them what life has to offer."
Tyrone says the response to the festivals had been very positive and hoped they would grow and attract more teams from throughout New Zealand and overseas.
More on SunLive...