Having a say on hospital communications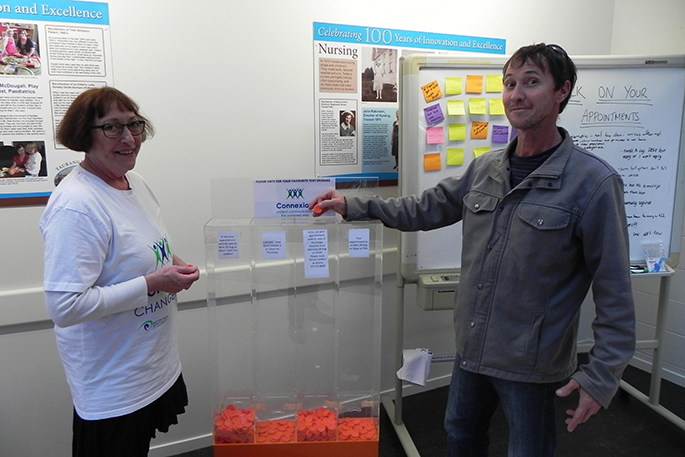 The main corridor at Tauranga Hospital was turned into a makeshift voting station recently, and it was nothing to do with the general election.
Patients were being asked to vote on their preferred method of contact for appointments as well as their preferred choice of text messages.
The move is part of a wider programme to improve how the Bay of Plenty District Health Board communicates with patients about hospital appointments, making sure those communications are clear.
"This is about adapting the way we work and finding out what best suits our patients," says BOPDHB chief operating officer Pete Chandler.
"This requires us to evolve from simply sending out appointment letters to ensuring our patients are aware they have an appointment at the hospital, what it's for, and have the time to either get there or reschedule.
"We all know these days there are multiple means of communication and what works for one person will not work for another. Patients are telling us that overall their preferred method of communication is by text message or email across all age groups and communities.
"Well over 6000 appointments are missed each year at Whakatane and Tauranga hospitals. We can reduce this number by ensuring we contact patients in the most appropriate way for them, and by patients keeping us up to date with their contact details."
The new and improved way of coordinating appointments based on the preferred method of contact is set to be running by the end of the year.
"Thanks to Z Energy BOP for loaning us its 'Good in the Hood' voting boxes and thanks to all of our patients who have given us feedback through our Facebook page, website or by voting at the information points at both hospitals."
More on SunLive...