Growing demand to upskill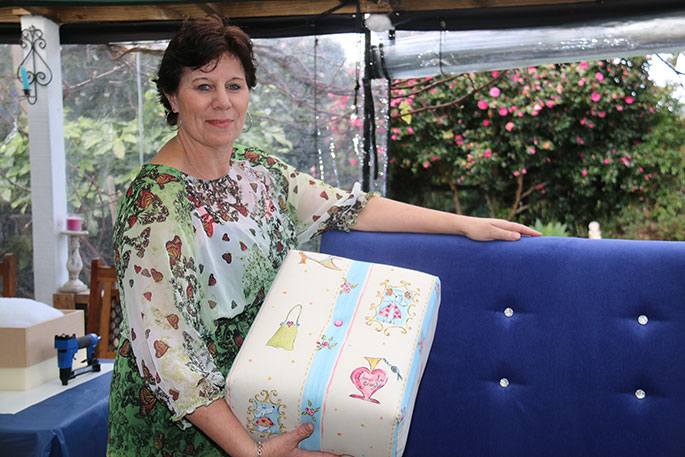 The hunger to learn simple skills has grown as more people look to save money around the home.
Upcycling is a craft that involves people re-using discarded objects and materials and making them of higher quality or value than the original.
Voodoo Molly Vintage upholstery tutor Paula Rudolph Jones says skilled workshops such as upcycling and upholstery are making a comeback.
"There's a demand for classes because people are a lot more creative now with the whole upcycle, recycle trend.
"You can buy a solid wood piece of furniture and upcycle it and make it really cool. To buy that in the shops you're going to pay lots."
She says if you buy leather chairs made to look really old you can pay thousands for those, whereas you can buy furniture from a charity shop for around $50.
"My first upholstery project was two stools. I put them on Trade Me and someone bought them straight away – it really encouraged me to keep going.
"I've bought some stuff that I've been like 'Oh no, I've got to take it to the dump, it's got borer in it' or something like that, and I thought 'No I'm going to treat it, and fix it up and it has ended up a real masterpiece."
All of Paula's classes are for beginners, however she says she gets people at a range of different levels in upholstery.
"People that come along haven't got the confidence to start. They know a little bit about it, but they just need more confidence
"They're not all women. Men have come along and I've even had a retired Iraqi soldier who has come along to pick up the skill."
Paula's classes have six people per class and range in price from $190-$300 depending on the course and the size of the object. All you have to bring is buttons and the fabric for your item.
Night classes start on October 19 and 26 from 6.30-9.30pm and day classes on November 4 from 9.30am-3.30pm.
For more information visit www.voodoomolly.nz/tauranga
More on SunLive...