The final Tauranga Musica concert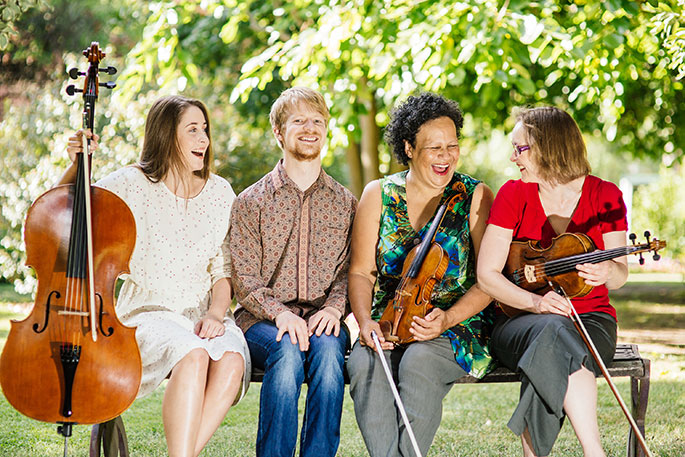 Click the image above to view slideshow
Ex NZ Symphony concertmaster Wilma Smith was in town Sunday with three Melbourne friends to present the final Tauranga Musica concert at Graham Young Youth Theatre, Tauranga Boys' College.
Three strings plus piano make a Piano Quartet, and we were treated to three of them.
First was Beethoven's Opus 16, an early work still dominated by the piano.
The three string parts were subservient, not yet enjoying the even collaboration of the Op 18 String Quartets yet to follow.
A new work by pianist Andrew Leathwick brought new dimensions to the Piano
Quartet – amospheric effects and dark descending scales soon gave way to
openness and light.
A final movement brought energy, albeit with traditional tonality, the fallback for
many pianists.
Yet Andrew has an originality that should be encouraged and we look forward to his return.
The final work was by an old master, Antonin Dvorak.
As an inventive young man from Eastern Europe he was advised by Brahms to not forget his roots.
Eastern flavor is often the most interesting side of Dvorak, but the compromise
here meant this Opus 87 Quartet was the least interesting on the program.
It was a delight to have Wilma in our midst again, always a crowd draw. Caroline
Henbest was a solid violist, and a joy to hear.
Cellist Alexandra Partridge had a soft sound but delightful when given the lead.
This was the last of six concerts from Tauranga Muisca.
Next year they will offer eight concerts in their season, and we look forward to this expanded repertory.
-- Prof Barry Vercoe Mus D.
More on SunLive...