Mucking in with the orangutan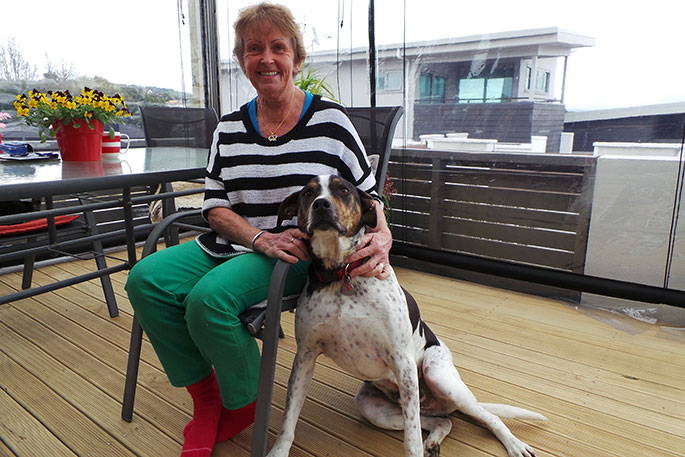 When Naomi McBeth took a tropical holiday somewhere warm during the winter, it was to an animal sanctuary in Sarawak, Malaysian Borneo where she looked after endangered orangutan.
It cost her about $3000 for two weeks at the Matang Wildlife Centre, with airfares, transfers, food and accommodation all included, but there was work to be done.
It's her second animal rescue holiday. The first one was to work with pandas in China about six years ago.
"I choose animals that have got to be rescued before they become extinct," says Naomi.
"It has taken me six years, but I finally got there [to Malaysia]."
Naomi emailed the London office of The Great Projects and they arranged her travel and transfers, something she might not do in future.
"If I had done it I wouldn't have flown from here to the Gold Coast to Kuala Lumpur to Kuching. It was a long flight."
It was also 30 hours to return to New Zealand, which wasn't much fun after two weeks of 35-40 degrees Celcius temperatures.
"They did send me on Air Asia. I had never heard of Air Asia but I do now.'
The positives are it was a cheap flight and it was at night.
A lot of people were surprised to hear what kind of holiday Naomi chose for herself but she says anyone can do it as long as they are reasonably fit and over 18.
Most of her group were Brits in their 20s. There was a 40-year-old, a 50-year-old and her.
"It is stinking hot, very humid," says Naomi. "Accommodation is not flash, but adequate. There's no hot water, you have a cold shower."
In the mornings they scrubbed out the cages, about 40 of them. Clean them out, hose them down, scrub with disinfectant and water and scrape the floors clean. It usually takes all morning and they would be soaked by the end of it.
"By the time you get home at lunch time you're just dripping wet."
Naomi developed the routine of walking into the cold shower with her clothes on, taking them off and washing them in the shower.
"Put some soap on them, stomp on them and put clean ones on and hang the wet ones out to dry. We don't have luxury, but the animals are scraping.
"You work every morning cleaning cages, feeding them, then the afternoons mixing concrete by hand because they sound of a cement mixer upsets the animals, or laying blocks or timber work.
Or they would spend the afternoon thinking of ways to give the animals food. How to hide it, wrap it and make finding it an adventure, instead of a hand-out.
"If they are in the wild they have to find their food," says Naomi.
Naomi got to work closely with the orangutan, but not too close.
They worked a lot in the quarantine area where animals that had just arrived were settled in. There are yellow lines painted on the ground a metre from the cages.
"If you see a banana down on the ground don't bend down and pick it up, because all of a sudden their arm will become a metre long and they will grab you," says Naomi.
"Which they did to me, on the head. They don't hurt you but they are just letting you know, 'we can do it'."
More on SunLive...