Stop and reflect, or go shopping?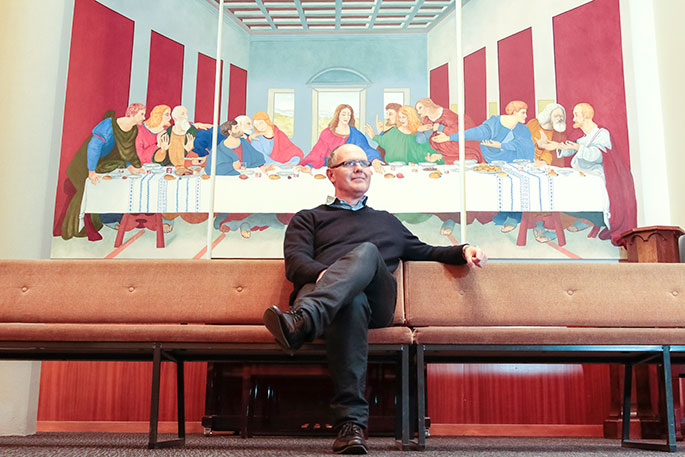 Click the image above to view slideshow
Auckland gave it a resounding no. So did Hamilton and now Tauranga is mulling over one of the more divisive issues of the time.
It's Easter Sunday trading – should cash registers be ringing along with the church bells on one of the most sacrosanct, most holy of days for Christians?
There are obviously divergent and polarising views – the retailers who say that, in a business capacity, choice is always a powerful thing.
"It's a positive move that the Tauranga City Council is considering a policy, which if adopted, will give all shops the choice to trade on Easter Sunday if they wish to," says Mainstreet Tauranga's Sally Cooke.
And then there's the church.
"I don't expect people who aren't Christian to see the day in the same way as I do," says Simon McLeay, senior minister at St Peters in the City. "But Easter Sunday is a special day, and in our busy, busy culture it's increasingly important to have some days that invite us to stop and think of other things."
The council is now consulting ratepayers; inviting them to have their say in line with a parliamentary decree giving local authorities the power to create local policy on the issue.
In a full page newspaper advertisement featuring a fluffy baby chicken, TCC poses the question to ratepayers 'Trading on Easter Sunday?' and it's accompanied by a straight yes or no, a tick or a cross. A third option for Easter Sunday trading in specific areas of the city was dropped.
Mainstreet Tauranga pitches the Jazz Festival as a reason for freeing up Easter trading. "Thousands of people flock to the city centre to enjoy the Jazz Festival," says Sally. "And giving our businesses the opportunity to open if they wish; to meet this market would be a positive move. Those attending the festival could shop and dine at our members' businesses, contributing further to the business growth of our city centre."
But any decision on Easter Sunday trading won't override liquor licensing provisions – if a venue can't sell alcohol on Easter Sunday, any policy won't change that. Alcohol will only be sold with a meal at restaurants and cafes.
Simon says there's more to Easter Sunday than our love of shopping – more than something for the garden, something for the house or a new shirt – it's a special day.
"As a Christian, Easter Sunday is the most holy day of the year. It's the day I believe Jesus Christ came back to life from the dead. I know it's an extraordinary claim, and that's the point. If Jesus really did come back from the dead it would cause us to doubt all the assumptions we have about life."
If Easter Sunday trading was adopted there would be some conditions.
The policy would apply to the entire city – Bethlehem, Greerton, the city, Papamoa and Mount Maunganui. It would be optional – shops could choose whether to open. Employees could decline to work without having to give a reason. No time and a half pay or day off in lieu. And Good Friday would remain a public holiday with no trading.
The retailers are backing 'the gift of choice'.
"Most importantly it allows everyone to decide," says Sally. "As a mature community, all views should be considered and there should be scope for all to follow their values."
But the church man calls for spiritual days ahead of shopping days.
""I think it's good for us as a culture to have some days where we stop and reflect. Spiritual days where we reflect on the bigger things in life than retail. I think having shops closed helps us to take a breath," says Simon.
If a council snapshot survey is an accurate barometer, the city is closely divided. It showed 49 per cent of the 5736 respondents wanted full unrestricted trading on Easter Sunday, 36 per cent were opposed to trading and 15 per cent backed Easter Sunday trading in specific areas. That is no longer an option and it's expected those people would back the status quo.
The council is taking ratepayer submissions on the issue until 5pm, Sunday, October 22.
It can be done online at www.tauranga.govt.nz/easter or fill in the form in the last edition of The Weekend Sun and freepost it to the council.
More on SunLive...