The next generation of hockey stars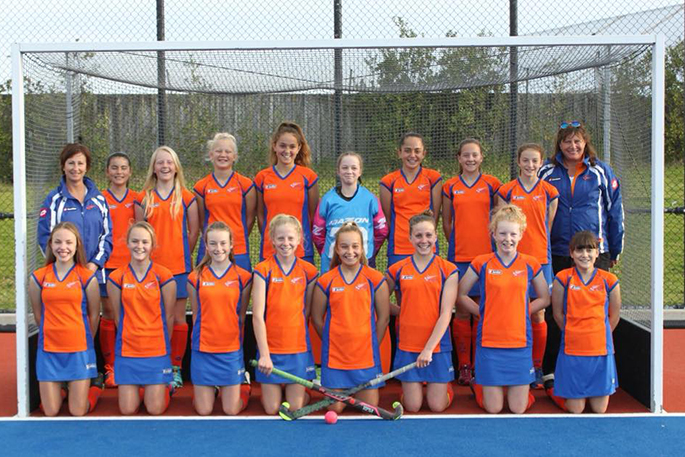 An exciting week of hockey is upon the region, as Tauranga gears up to host the National Under 13 Collier Girls Tournament this Monday.
Young girls from around the nation will get their first taste of what a national tournament feels like in a fun, exciting and action-packed week for players and spectators.
A total of 23 teams from Invercargill to Northland will participate in 88 games over six days, where the girls will also learn the skills of the trade to become the next generation of Black Sticks.
The official opening ceremony is being held on Sunday, October 8 at 3.30pm, where teams will parade onto the turf and swap ribbons of the association they're representing.
The first game will start at 8am on Monday morning with the tournament culminating with the gold medal match at 3.30pm on Saturday October 14.
All games will be played at the Tauranga Hockey Centre at Blake Park.
"The Collier tournament is a prestigious event on the national hockey calendar and it's great to be hosting it in Tauranga this year" says Tauranga Hockey Association general manager Clinton Butler.
"For a number of players this will be their first tournament experience and the learnings they take from the week will be invaluable in shaping their careers moving forward".
The Tauranga team finished third at last year's tournament and are aiming for a good performance with home turf advantage.
A quiz night is also being held for all supporters by Tauranga Hockey on Wednesday night, 7pm at Club Mount Maunganui and will be hosted courtesy of Frank Vosper.
Game times are listed on the Tauranga Hockey website and entry is free.
Tauranga Collier 2017 Squad:
Jessica Bettridge, Papamoa Intermediate
Anna Brock, Mount Intermediate
Amelia Brown, Tauranga Intermediate
Jessica Carey, Tauranga Intermediate
Michelle Clarke, Otumoetai Intermediate
Brooke Comeskey, Otumoetai Intermediate
Brijana Dolman, Te Puke Intermediate
Brooklyn Filer, Otumoetai Intermediate
Sophia Flaws, Tauranga Intermediate
Ayla Johnson, Otumoetai Intermediate
Mia Manuel-Ruawai, Otumoetai Intermediate
Natalia Milsom, Pongakawa
Neisha Moore, Otumoetai Intermediate
Lily Pearce, Otumoetai Intermediate
Emma Pinkerton, Otumoetai Intermediate
Devon Smith, Mount Intermediate
More on SunLive...