Using robots to cut labour costs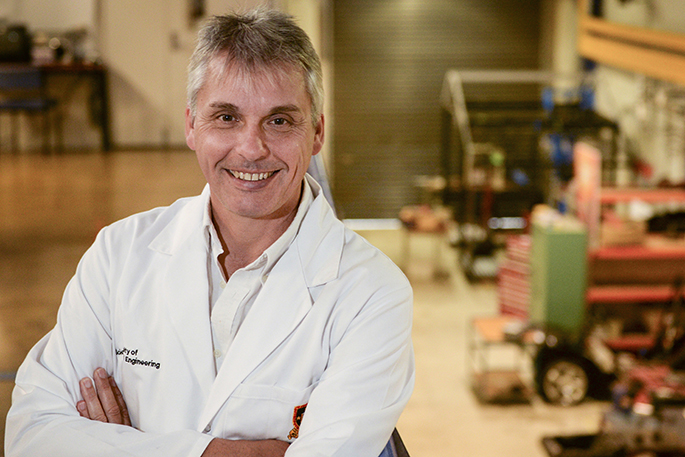 The robots are coming, and Professor Mike Duke will explain how humans can embrace their arrival in the next lecture in the University of Waikato's Tauranga public lecture series on Thursday October 19.
More than 70 per cent of New Zealand's merchandise exports come from the primary industries, with the Ministry for Primary Industries aiming to double primary exports from $32 billion in 2012 to $64 billion by 2025.
According to Mike from the University's School of Engineering, robots could help the primary sector reach these export targets by bridging the gap of increasing labour costs.
"Increasing labour costs, mainly due to the need to import labour, and concerns over labour reliability, coupled with environmental and health and safety legislation are threatening the profitability of many primary sector companies."
He says to address these issues, the widespread introduction of robotics and smart machinery into New Zealand's primary industries could save companies money, improve safety, quality and efficiency.
"As the revolution progresses, we'll have to get used to the sight of robots roaming the fields and orchards of New Zealand."
In his lecture, Mike will explain the work of the University's AgriEngineering Research Group and its partners, which aims to turn the vision of primary sector robotics and smart automation into a reality.
This free lecture will take place at the Graham Young Youth Theatre (Tauranga Boys' College) on Thursday October 19 at 6pm.
Due to the popularity of the series to date, registration is essential. For more information about the Tauranga Public Lecture Series visit waikato.ac.nz/go/tauranga-lecture.
More on SunLive...