Aerobics interest grows in the Bay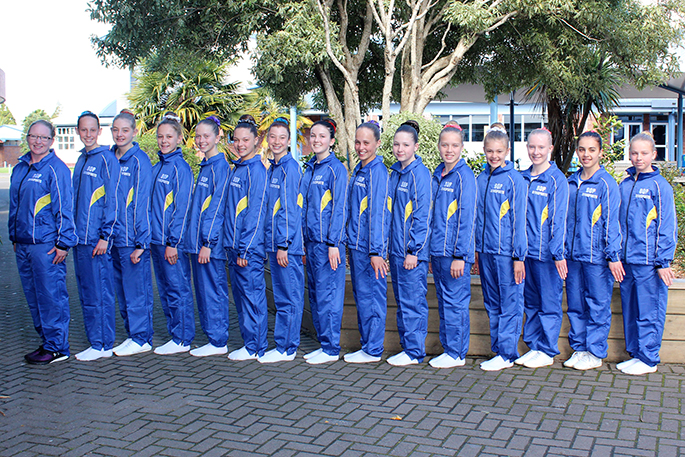 Click the image above to view slideshow
A Bay of Plenty aerobics team have grown leaps and bounds in preparation for the 2017 NZ Aerobics and Rhythmic Championships.
Bay Aerobics started out with only three gymnasts competing in the nationals in 2014, and has now grown with 14 girls performing at the champs at the ASB Stadium in Auckland on today.
One of the girls, Catrin Pearce, will be competing in her fifth national championship alongside six girls new to the champs, who are between the ages of 10-17 years old.
"It's the biggest year for us because we have the biggest team we've ever had, so we have a lot more pairs and trios going this year- if we improve from last year that's great, but we are just going over there to do our best," says Bay Aerobics coach Rachel Harvey.
"The girls are very excited about the nationals and it's an awesome team thing- travelling together and staying together, so this is our pinnacle event of the year that we work towards all year."
The gymnasts have been training throughout the year to receive the qualifying marks needed to represent their province.
They all compete in an individual routine and the majority of them do either a trio or pair routine.
Rachel says it is great to see more people getting involved in aerobics, not only in the club, but also nationally.
Throughout the year Bay Aerobics compete against North Island teams, but the nationals give them a chance to compete against new teams in the South Island.
"It's really awesome to see that the level has increased so much in the last four years across all the regions."
"I just hope the girls go out there to do their best routines, and however they go I guess that's up to the judges."
The 2017 NZ Aerobics and Rhythmic Championships is being held at ASB Stadium in Auckland from October 6-10. All Bay Aerobics members will be competing today.
More on SunLive...