When the cupboard was bare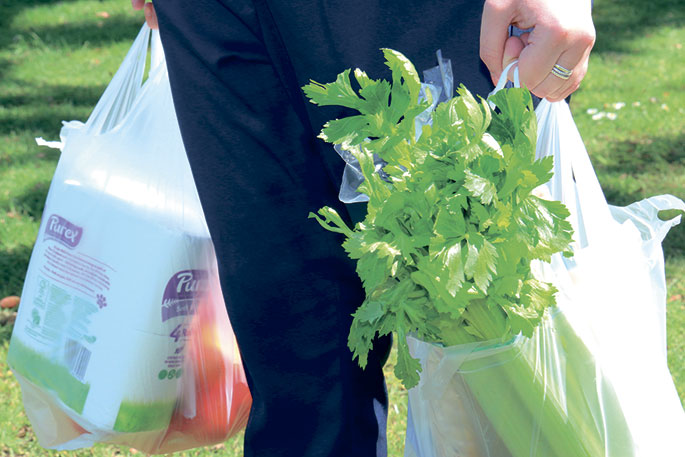 That's how a cash-strapped Papamoa mum describes the Samaritan who stepped in and salvaged a dire situation at the supermarket checkout this week.
"It was an amazing act of goodwill," says Deb. "I was in shock and crying a bit". But, by the time she regathered her wits out in the carpark the Samaritan was gone. "I didn't get to ask her name or phone number. I just want the opportunity to thank her personally."
Deb asks for a little anonymity – she doesn't want her circumstances to impact on anyone. So for the purposes of the story, she will be just Deb. But Deb wants to put her gratitude out there in the hope it'll filter back to the Samaritan.
On Wednesday afternoon Deb was despondent – it was a real life Mother Hubbard moment. "The cupboard was bare, no food, we desperately needed shopping. My caregiver wages were down because some of my clients were in hospital. If we don't have clients we don't get paid. There was an unexpected expense of $60 to take my child to the doctor, my shoe had broken and there was only a few drops of petrol left in the car."
Seemed life was conspiring against Deb.
She went to WINZ. "I told them we didn't have enough to get by." So WINZ answered the call and bankrolled a $60 emergency dash to the supermarket. "I loaded up what I thought was $60 worth but at the checkout I was $3 over. I said I would put the half bunch of celery back."
Cue the Good Samaritan lined up behind Deb. She stepped straight out of Luke 10:33. "No, no, no she said – take your celery, I will cover it, I will pay for it. I said no, I can live without the celery. But she insisted. It was wonderful."
The largesse should have ended there. However when Deb swiped the $60 WINZ credit card, it declined the transaction. "The card hadn't been loaded. There was no money on it. It was embarrassing and distressing," says Deb. "Blimmin' fantastic isn't it?"
Cue the Samaritan again. "I will pay for all your groceries, I can pay, she said. I would like to pay. I said I can't let you do that. But she absolutely insisted and so she paid the entire bill." Deb just stood there in shock. "I was thinking we would have to go another day without food, we'd just have to manage. And up steps this woman. She didn't know me and she didn't know my circumstances. She didn't know anything about me, but she was happy to cover my bill."
Then the Samaritan disappeared from Deb's life as quickly and generously as she had entered it. "She just did it out of the goodness of her heart and she wasn't expecting thanks. She just decided this was what she wanted to do. And despite all the evil, nasty things happening in the world at the moment, there are some good, good people."
Now Deb intends passing on the goodwill. "I am going to spend the money on some biscuits, snacks and treats and put them in the charity box. When you are budgeting and need help you get baked beans, soup and pasta. There are rarely treats."
So, on the back of the spontaneous and anonymous goodwill, Deb intends to treat some people.
"She may go home and tell people she did a nice thing or she may not. I hope someone may see The Weekend Sun story and say to her, look here's your thank you. I just hope she gets to hear of our gratitude."
Are you the Good Samaritan or do you know the Good Samaritan? Email hunter@thesun.co.nz
More on SunLive...