Weather in a minute with Rosalie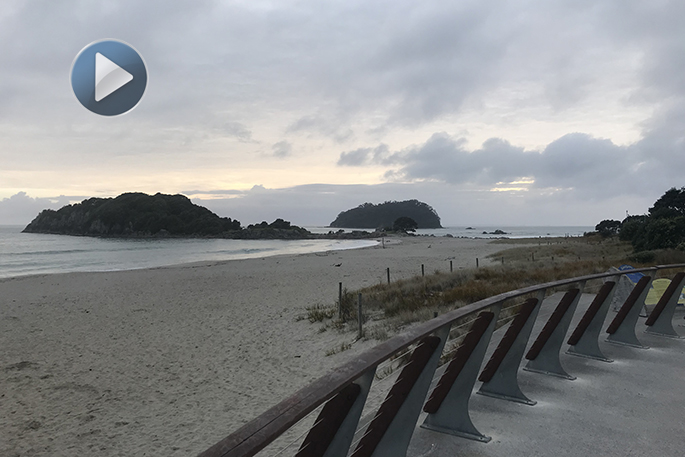 Click the image above to watch the video
The weather forecast today is for a mostly cloudy day. There will be a few showers developing in the morning, possibly clearing through the afternoon but turning to rain tonight. Northerlies will be developing during the morning.
We have more rain coming over the next few days so today is a good opportunity to go see the displays of cherry blossoms around the city before they disappear. Our video was filmed at Toi Ohomai Institute of Technology and Greerton Village which both feature cherry blossoms; and the Mount Main beach.
It's a two-clothing layer day today with a high of 18 and an overnight low of 13 degrees.
High tide is at 8.30am and low tide is at 2.40pm. Sea temperature is 15 degrees. There's an average sea swell of about 0.3m and sunset tonight is at 7.20pm.
If you're going fishing today the best fish bite time is between 6 and 9pm.
This day in NZ history in 1917 the German sea captain Count Felix Graf von Luckner, known as the 'Sea Devil', was imprisoned in New Zealand. His ship, The Seeadler, a converted merchant ship, sank 14 Allied ships in the Atlantic and Pacific between January and July 1917. He was captured after his ship ran aground on an atoll.
This day in world history in 1913, in attempting to find ways to lower the cost of the automobile and make it more affordable to ordinary Americans, Henry Ford took note of the work of efficiency experts like Frederick Taylor, the "father of scientific management." The result was the assembly line that reduced the time it took to manufacture a car, from 12 hours to 93 minutes.
Our quote for today is from Jesus Christ who said "Ask and it will be given to you; search, and you will find; knock and the door will be opened for you." (Matthew 7:7)
To get involved in activities happening around the Bay, please check out our What's On page.
Have a great day!
More on SunLive...