Cloudy skies for Tauranga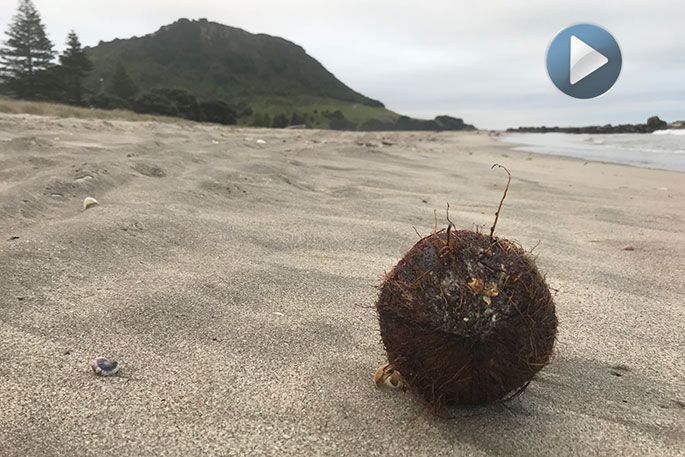 Click the image above to watch the video
In today's weather forecast we are expecting the sky to be often cloudy. There will be a few showers which should be clearing by evening.
Also light winds and sea breezes. And possibly a coconut or two washing up on the beach reminding us we live on a South Pacific island.
It's a two clothing layer day today with a high of 17 and an overnight low of 9 degrees.
High tide is at 7.50pm and low tide is at 2pm. Sea temperature is 15 degrees.There's an average sea swell of about .4m and sunset tonight is at 7.20pm.
If you're going fishing today the best fish bite time is between 5 and 7pm.
This day in NZ history in 1769, ship's boy Nicholas Young age 12 received a gallon of rum and had a headland - Young Nick's Head - named after him for being the first aboard HMS Endeavour to spot land in the south-west Pacific.
It was 127 years since Abel Tasman had made the first known European sighting of New Zealand.
Our inspiring quote for today is from William Prescott who said "An obstacle is often a stepping stone."
Take a moment to enjoy the day!
More on SunLive...