Irish musician's one night in Tauranga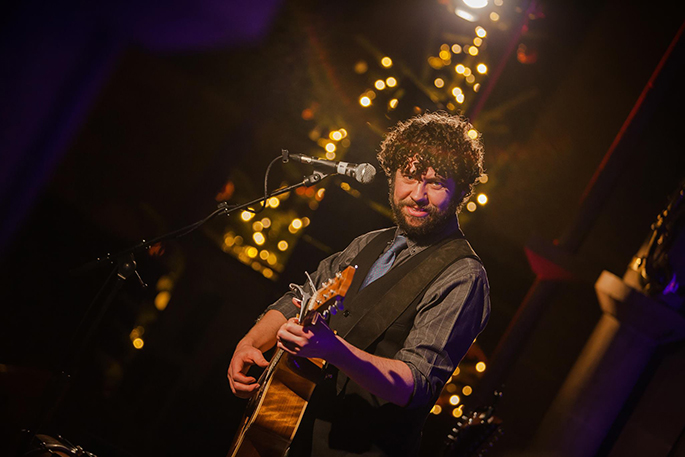 Acclaimed Irish musician Declan O'Rourke will be performing for the first time in New Zealand at The Barrel Room on Wharf Street this Sunday.
Mojo Magazine has described the Irishman's song 'Galileo (Someone Like You)' as 'possibly the greatest song written in the last 30 years'.
Declan says he was raised on a healthy mixture of traditional Irish music, before The Beatles blew his mind at seven years old.
"The first record I ever asked for was 'Graceland'. In my teens when I began playing guitar I discovered Hendrix, SRV, Django Rheinhardt, and Neil Young. Then the budding lyricist and singer in me also found Joni Mitchell, Jeff Buckley, and lots of other amazing stuff.
"I love big band, croonery wartime stuff too. It shifts all over the spectrum, and so does my artistic compass."
He's been New Zealand a couple of times before, but never to play music professionally. They were enriching trips, though, and included a group singing night at a Maori household.
"Oh my god. It was hair-raising on the neck kinda beautiful. Everybody sang!" he exclaims.
"It very much reminded me of home and we obviously share some cultural values. Hopefully I'll see more of that on this trip."
He hopes Sunday will be a 'night of magic' for the audience.
"Hopefully there will be some great songs, a few stories, and just a good night everyone can take something away from. You really never know what's going to happen in the room, and that's wonderful."
Declan O'Rourke is performing at The Barrel Room at 8pm on Sunday October 8. For more information, visit Eventfinda.
More on SunLive...