Cruise ship season begins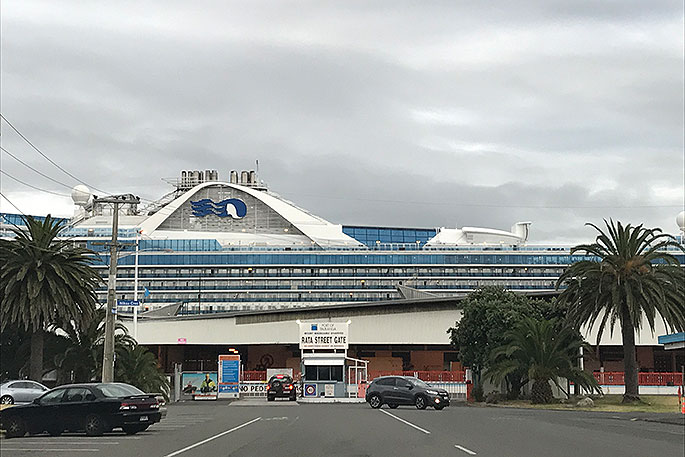 The first of nearly 85 cruise ships will be making their way into the Port of Tauranga on October 10.
Leading the charge is Golden 108,865 tonne cruise Golden Princess.
Tourism Bay of Plenty head of marketing, Kath Low says the season is expected to have a positive impact on the local economy.
"We are expecting 83 cruise ships to visit the Port of Tauranga over 70 days, with one overnight ship.
"At least 165,000 passengers are expected to visit via the cruise ships and Cruise NZ estimate the economic impact for the region to be approximately $45m.
"Many of these passengers will disembark the ship, tour the region and spend money in our shops.
"This spike in visitors, during what is always a busy season anyway, results in increased jobs for those working in tourism and retail.
"It also has great flow on effect as once cruise visitors have had a taste of the region they are often compelled to want to come back and holiday at another time."
Last season 80 ships, with 150,000 passengers and more than 64,000 crew members visited Tauranga including the inaugural visit to New Zealand from Ovation of the Seas, the fourth largest cruise ship in the world, which docked at the Port of Tauranga three times.
The ship will do the same this season returning to the Port of Tauranga on December 22.
Tauranga is one of only six ports in the country able to accommodate the 168,666-tonne vessel, Ovation of the Seas,which is longer than three rugby fields (348m).
More on SunLive...