A time to reminisce with Hollie Smith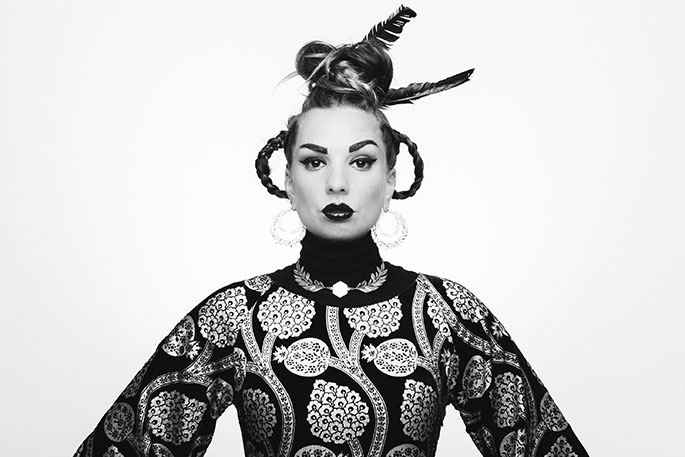 Tauranga will witness New Zealand's first lady of jazz and soul, Hollie Smith, performing live this Thursday at Totara Street.
The stop is just one of many Hollie will be making as part of her nationwide tour to celebrate the 10th anniversary of her iconic debut album Long Player.
The album firmly established Hollie's solo career and earned her a reputation as one of New Zealand's most recognisable voices.
It also earned her 'Best Female Solo Artist', 'Breakthrough Artist of the Year' and 'Best Producer' at the 2007 New Zealand Music Awards.
Hollie says the tour has been a 'walk down memory lane'.
"It's been awesome, heaps of fun playing the material again and it's sounding really good.
"We've got the extended band with extra vocals, so we've got massive sound and all our shows have been really good.
"There's been a lot of reminiscing for some, it's been good times.
"It's been nice having the band back together, when you've got the full band together you end up having a lot of fun with everyone on stage.
"I think everyone's picking up on that, people are coming into these shows with a lot of them having enjoyed Long Player so it's nice getting back to the old school."
Joining her on the tour is Christchurch singer-songwriter Mark Vanilau who wowed critics with his debut EP, Dark Horizon, and won 'Best Song' at the 2014 Pacific Music Awards. Mark also lends his talents to a wide range of well-known kiwi acts, from Ladi6 to Dave Dobbyn.
Their show has been hosted at many well-known venues across New Zealand, which have been carefully handpicked to fit the vibe of the critically-acclaimed record.
Hollie, who currently lives between Tauranga and Auckland says the Totara Street venue was one that went without question.
"I live in Tauranga so that's always a good reason to bring the show here.
"I love being back and I really enjoy playing at Totara St, I've always had good gigs there, so hopefully we'll see the same again."
Hollie says the tour has been a good chance to reflect.
"I've been more emotional on this tour just thinking about the lyrics I'd written at that time and how things have changed so it's definitely been a good trip down memory lane.
"Thinking how different things are and what's happened in the last 10 years – it's a good reflection time.
"I had a lot of things that happened with Long Player that were really difficult to get through, so it's nice to be able to revisit it now, have that all laid to rest and be able to go back and just enjoy the music."
She feels she has grown as a performer.
"I'm definitely a lot more comfortable on the stage than I used to be and I've gotten used to being exposed.
"I've had more than 20 years of experience as a performer now so I'd like to think that I'm getting there," says Hollie. "My voice at the moment is probably better than it's ever been."
"It's easy to get caught up in the music bubble and take everything a bit too seriously and take it all personally, so I think that in being able to relinquish that overwhelming pressure at times, I've learnt to let go of things, or at least try to.
"I've come to realise that it's not the end of the world if something doesn't work out which I guess all comes down to a matter of trials and tribulations."
Hollie's tour will wrap up in Auckland at Crystal Palace on October 6 with support from emerging kiwi soul sensation TEEKS.
Coinciding with the tour and to mark the anniversary, Soundsmith/Warner Music NZ has also released Long Player on vinyl for the first time.
Released as a double LP, the set has five bonus songs of her retrospective singles, including her famed 'Bathe in The River'.
More on SunLive...