Jandal trademarked 60 years ago today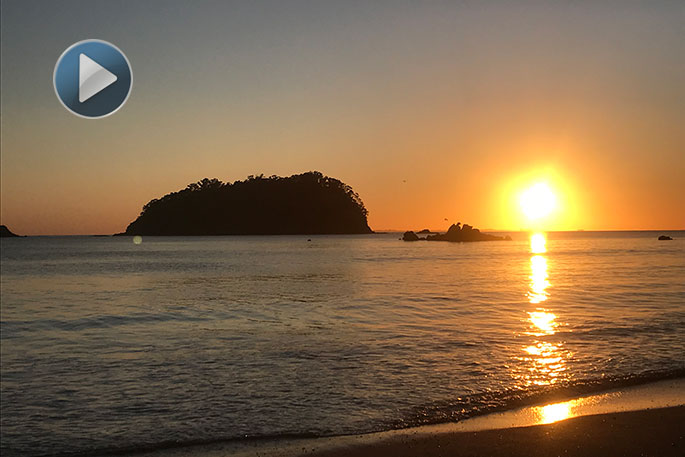 Click the image above to watch the video
The weather forecast today is for a fine day, with some evening cloudy periods and westerlies.
It's a three-clothing layer day today with a high of 19 and an overnight low of 11 degrees.
Low tide is at 12.20pm and high tide is at 6.40pm. Sea temperature is 15 degrees. There's an average sea swell of about 0.3m and sunset tonight is at 7.18pm.
If you're going fishing today the best fish bite time is between 10.30am and 12.30pm.
This day in NZ history in 1957 Morris Yock trademarked the jandal. Inspired by footwear he had seen in Japan, businessman Morris Yock and his son Anthony began manufacturing this simple rubber footwear in their garage in 1957. The name 'jandal' combined the words 'Japanese' and 'sandal'.
In world history on this day, in 1917, the Battle of Broodseinde took place near Ypres, Flanders, as a part of the larger Battle of Passchendaele, between the British 2nd and 5th armies and the defenders of the German 4th Army; it is the most successful Allied attack of the Passchendaele offensive.
In 1927 on this day Gutzon Borglum began sculpting the heads of four US presidents on Mount Rushmore.
Our quote for today is from Stephen Covey who said "I am not a product of my circumstances. I am a product of my decisions."
There are many activities happening across the Bay, check them out on our What's On page.
Have a great day!
More on SunLive...