Mother of bullied teen speaks up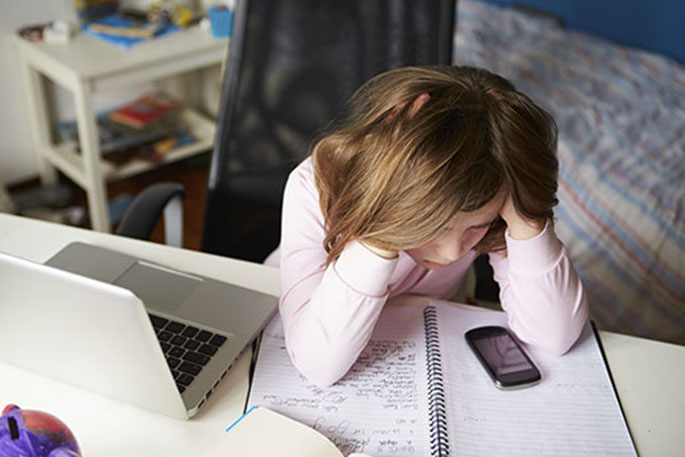 Click the image above to view slideshow
The parent of a bullied Papamoa teen feels helpless as she watches her 15-year-old daughter 'completely change her demeanour'.
The mother, who wished not to be named, says her daughter has been the victim to a number of incidents of cyber bullying as well as physical, mental and emotional bullying by peers on school grounds.
She believes the situation is becoming 'out of control'.
"My daughter has got to the point where she's actually too scared to go to school. She's had to be moved out of class and she has to be escorted to class by teacher.
"They say they're anti bullying at the school but it is not the case. My daughter is being very badly bullied and they've just said sit and wait and see what happens, it's just not fair.
"This is a girl who has been awarded with the Sir Peter Blake leadership award and now she's a bubbling mess in her room," says the girl's mother.
"The parents of these children who are bullying my daughter, they don't even know and I've been told by the school not to get in contact with them.
"They don't see this as bullying, they see this as girls having a spat," she says
"It's not, when you see you child dropping their demeanour, their posture, everything; you worry.
"Why can't parents do more, why do we have to leave it up to teachers who don't know your child – they just know them as a student?"
She says that removing her child from the school is not an option.
"Unfortunately the zoning in Tauranga makes it super hard to get into other schools, so we can't even move her out of the school, because there's no one else that can take her.
"I really want to do something, I want to get a parents voice out there to hear about how frustrating it is to watch their child get bullied and there's nothing we can do, because we've been told we can't do anything and we can't take our child out of the school because of zoning."
"To have to get escorted to classroom because she's terrified – where's her right," she says.
"It makes her stand out, people ask her what's happening and she's not allowed to talk about it, yet the ones behind it are going around telling her peers.
"So what is your right to be an effective parent, do we do as a parent to help protect our child?"
According to the Ministry of Education's National Administration Guidelines, schools and kura must provide a "safe physical and emotional environment for students".
They should also have a self-review process to identify and address risks.
Parents and/or carers and students should expect:
• to be heard and responded to sensitively and not to be dismissed

• to be told that the report will be investigated and that there will be a response

• to receive feedback on the situation and to have the incident responded to in an appropriate way

• to be protected from negative consequences of their reporting

• that the school or kura will intervene and support initiators, targets and bystanders that are involved in bullying behaviour.
Parents who are not satisfied with the way a school or Kura has responded to a bullying complaint, can make a written complaint to their board of trustees.
"You can ask to attend the meeting at which the complaint will be addressed, and you can speak at that meeting if you get permission from the chairperson.
"It may help to take along a support person who is used to dealing with these sorts of complaints," says MOE.
Graeme Dingle Foundation is one of many local organisations that provides support and leadership programmes for youth.
Regional manager, Dan Allen-Gordon says these programs help build resilience of youth, which he believes can help combating bullying in schools.
"We have four themes that we focus on and because of what we do it builds capacity, resilience, respect and relationships school-wide, which reduces bullying better than an anti-bullying program.
"We're in ten schools and we give kids tools to use in situations of bullying, like using their words and walking away.
"We find because of this they understand what tools they've got and how to use them, but also it changes behaviour in people including bullies.
"It's quite nasty with kids at that age, and I get called a lot by parents who want their children in my programmes."
Dan says he often does a lot of referrals to local hauora and counselling services.
"If kids have confidence, you'll find they can't be bullied as easy, so we're all about building their capacity."
More on SunLive...