Athletes ready to defend Motu titles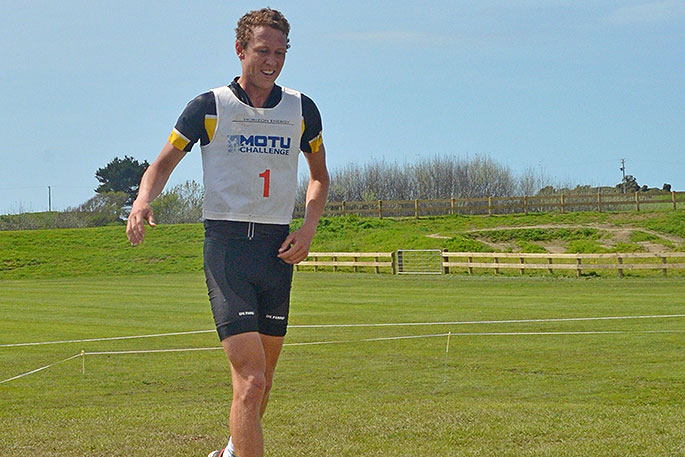 Click the image above to view slideshow
Winners from last year's Motu Challenge Elina Ussher and Daniel Jones are back to defend their titles at the Opotiki multisport event on Saturday October 14.

Elina will be back to race for an eleventh title while Daniel makes his return to see if he can claim his second title.
Elina, who is based in Nelson is hot favourite despite her veteran status. Last year she beat Hannah Wells and Corrine Smit by over half an hour, having the fastest split times in all stages of the race.
The 41-year old finished a 65km mountain bike, 17km run, 52km road cycle, 27km kayak, 8km cycle and 3km run in seven hours and 25 minutes.
Whakatane athlete Daniel Jones had a much closer battle with rivals, veteran Stuart Lynch and Tauranga athlete Bobby Dean. Whilst Jones won by four minutes he was tested by Lynch and Dean giving away precious time in the kayak stage.
Despite the Motu Challenge being known as the toughest multisport race in the North Island there is more to the event than just multisport.
Organisers of the event have added the successful Riverlock Motu 160 cycling event and more recently the Motu Duathlon.
Last year a kid's duathlon was also added to the schedule.
Event manager Mike van der Boom says he believes the famous Opotiki event really showcases the natural beauty of the area.
Athletes and their support crews will experience authentic heartland New Zealand with glorious scenery including the much loved Motu Coach Road, Motu Falls, Whineray Reserve and the famously windy Waioeka River and gorge.
"Visitors will be shown great hospitality and will love the scenery."
The Riverlock Motu 160 event has been dominated by veteran cyclist and triathlete Stephen Sheldrake from Gisborne until last year when he was outgunned by youngsters Sam Thorpe-Loversuch and Jack Carruthers.
Whakatane veteran Kaye Watkins won the race last year.
For more information about the event checkout the event website and Facebook page.
More on SunLive...