Winston Peters loses a valued sidekick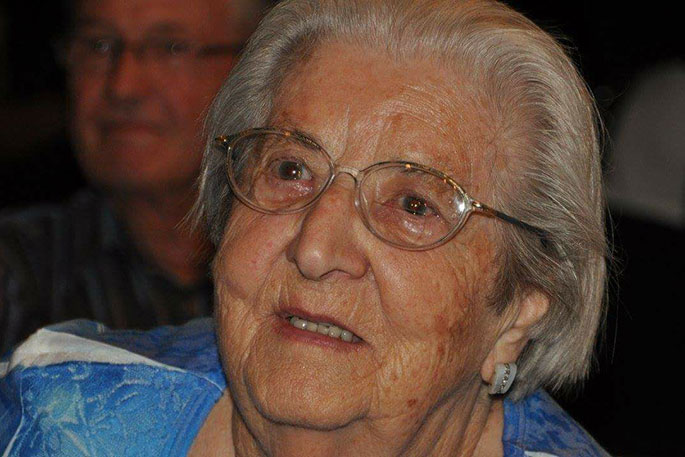 Click the image above to view slideshow
The New Zealand First Leader Winston Peters will take time out from a crucial and pressurised week of political power broking to pay his respects to a Tauranga party stalwart.
Joyce Robertson, a foundation member and life member of New Zealand First has died aged 92.
Her funeral is being held at the Olive Tree Cottage at Pyes Pa Wednesday afternoon and Winston Peters is expected to attend, along with other party dignitaries.
"Joyce Robertson had Winston Peter's ear, she had him on speed dial, they even shared a birthday," says local party chairman, Roy Townhill.
She was held up as "our matriarch", according to Roy.
"Everything we did or were about to do, we would say ask Joyce. She was our go to woman."
Joyce Robertson held office with the party until the day she died.
"She always had an opinion of what was going on and what needed to be fixed or changed. She was a full-on, dynamic personality who was very active in the party."
She served as local electorate secretary and membership secretary for twenty years.
"Since the very beginning," says Roy.
"I have been with the party 15 years and she was around long before that."
Joyce Robertson who was born in Birmingham and emigrated as a teenager was openly forthright with Winston Peters.
"She would chew his ear, she would chew all our ears," says Roy.
This morning at the regular New Zealand First coffee morning at Mount Maunganui several tributes were paid to Joyce Robertson.
"She will be sorely, sorely missed," says Roy.
It's understood Winston Peters will take time out from a busy week of political maneuvering with the National and Labour parties to be at Joyce Robertson's funeral.
More on SunLive...