Sniffing out the Chapel Street stink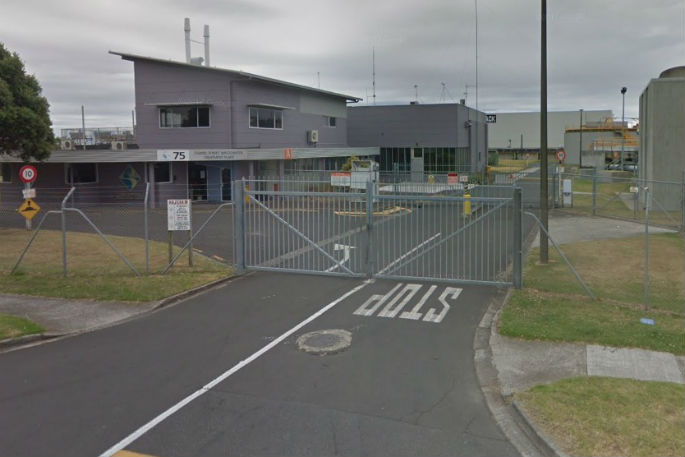 There's going to be a comprehensive smell survey of the Chapel Street sewerage plant this summer in an effort to track down once and for all, all the source of the smells that have plagued residents and passers-by over the years.
City council drainage services leader Wally Potts says the smell from the plant is not as bad as it was.
"But there have been significant advances made at the Chapel Street plant. They (odours) are not as bad as they were 10 years or so ago.
"There's been big investment in improving the existing bio-filter at the front of the plant dealing with the sewage coming into the plant, and there has also been an additional bio-filter put in at the rear of the plant for the foul air from the sludge handling processes.
"So while it still does have an odour from time to time it is much less than what it used to be in the past. But it could be better and that's what we going to try and do."
Wally is replying to a question from Mayor Greg Brownless at the Environment Committee meeting last week.
Greg asked if it's worth spending any more money on solving the plant's odour issues.
"Over the years we have had a number of attempts to solve the occasional odour issues at Chapel Street. Is there anything changed that makes it worthwhile investing more on that, because my understanding is there have been a number of experts who have given their opinion. We have done what they said – and nothing much has happened.
"Do you keep doing that or do you say that's what we have got to put up with?"
The survey will be done this summer when things are warmer and the airs are lighter, to help them determine the odour sources across the treatment plant, says Wally.
"We have got a pretty good idea anyway."
One possible source of some odour is the gas engine that generates the treatment plant's power and heat.
"We are looking at expanding the use of that engine. it just a single engine but it has a lot of capacity in it yet and one of the issues we have is if that engine is down for service or maintenance, because the gases are not being burned in it and they are being flared off, we do get more odours generated during that.
"So the more we can run that engine there is a double benefit. Less odour and more recovery of heat and electricity. So it's a double win for us if you like. We want to run it as much as possible and as hard as possible."
The co-generation engine runs on the plant's mainly methane gases producing 160-170kw of electricity in an hour. It produces about one third of the treatment plant's electricity, and all of the heat for the digesters.
More on SunLive...