Guests join Kokomo for theatre show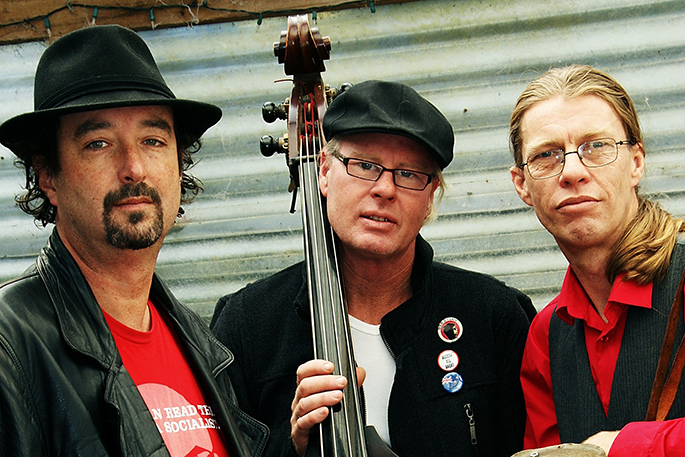 Click the image above to watch the video
The last time Bay of Plenty musical favourites Kokomo played a theatre show in Tauranga it was for the 2016 National Jazz Festival in Baycourt's Addison Theatre.
The concert - celebrating the Kokomo's 25th birthday - sold out, with musicians travelling to Tauranga from as far afield as Wellington and Whangarei to play with the band.
Now Kokomo have announced a return to the theatre. This time the venue is 16th Ave Theatre, and the band have invited two guests from that jazz festival concert to join them again for the one-off on Friday October 13.
Singer Marion Arts and multi-instrumentalist Robbie Laven have been a vital part of the New Zealand music scene since the 1970s, playing music from folk and classical to Gypsy Jazz and rock, recording numerous albums and touring Australia and Europe. They both have a long association with the musicians from Kokomo, with Robbie Laven recording with the band as far back at 1998 on Kokomo's "Little Heroes" album.
"We're absolutely delighted to have Marion and Robbie joining us," says Kokomo frontman Derek Jacombs. "We've always prided ourselves at being a bit rough round the edges and they bring a touch of class to our band of reprobates."
When asked what to expect at the Black Friday concert, he promises some new songs the audience might not have heard before, including the band's latest single "Holed Up In Karamea".
"Kokomo have been in the studio recently so we've been working on some recent songs of mine, as well as plunging right back to the old Delta blues tunes that the band was originally associated with."
He says that Marion and Robbie will be playing together to open the night and will then guest with the band.
"At the Jazz Festival concert Marion sang two Kokomo songs and one of them in particular, 'Song For Brook (Angels)' just ripped my heart out – she's such a fantastic singer! We had the jazz fest show filmed and have been sitting on this wonderful video of Marion since then. I hope everyone is as blown away by Marion as I am."
The "Kokomo & Friends" show is at 8pm Friday October 13 at 16th Ave Theatre. Tickets are $22.50 from www.eventfinda.co.nz
More on SunLive...