Creativity the key to city's prosperity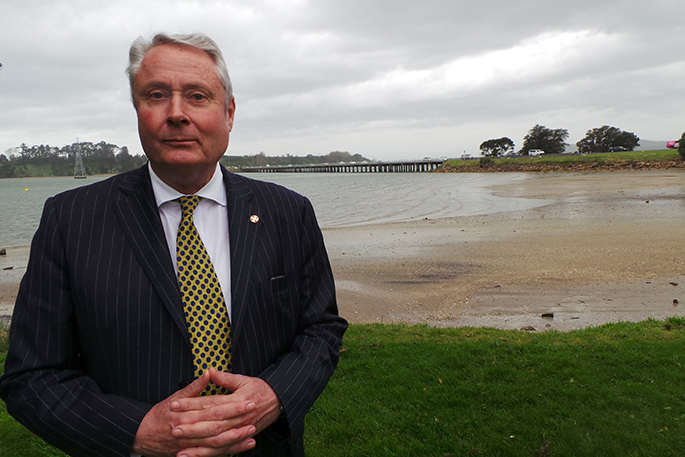 Click the image above to view slideshow
Arts and culture have an important role to play in helping cities like Tauranga reach their potential in the 21st century.
That's the opinion of Wellington advertising agency chief executive Peter Biggs, who came to speak to key stakeholders in the Western Bay of Plenty's Arts & Culture Strategy.
Peter, who is also chair of the New Zealand Book Council and a former chair of the Arts Council of New Zealand, spoke to a group of invited guests at Maungatapu Marae on Tuesday afternoon, including representatives from local iwi, Tourism Bay of Plenty, Creative Bay of Plenty, The Incubator, and Tauranga Society of Artists.
His talk looked at how changing times and technologies means creativity will be more important than ever in driving economic growth, now and in the future.
"We live a strange century. Everything is changing dramatically," he says. "Who would've thought, 10 years ago, that the biggest accommodation provider in the world today – Airbnb – wouldn't own any hotels? Or that the world's largest taxi company, Uber, wouldn't own any cars?"
He also stresses the need to look beyond the concept of countries, and to see the world as more like a network of cities.
"This is the century of the city. One million people move from rural areas into cities every week across the globe."
Peter is a fan of 'magnet cities' – cities that attract the best and brightest people to live and work there. Arts and culture, he says, are a part of that attraction.
"In the past, economic fortune made culture possible. But now, it is culture that makes economic fortune possible."
He points to Tel Aviv as an example of a city with a definable identity – the city that 'never stops' – and how this culture is built into its bylaws and structures. He says 120 years ago it was just desert, and now it's the most vibrant city in Israel.
After speaking at the marae, Peter also attended a networking event with Priority One in the CBD.
Arts & Culture Strategy development steering group chair Sonya Korohina says feedback has been received from the community, and soon they'll have a document to present to Tauranga City Council.
It consists of 30 'actions' to promote arts and culture in the region, each with corresponding lead and support agencies.
"We had over 600 submissions on our Arts & Culture Strategy, compared with just 400 for Auckland's one. We're really excited about the depth and diversity of the community engagement."
The Arts & Culture Strategy will be presented to the council on November 14.
More on SunLive...