Declining numbers bring more support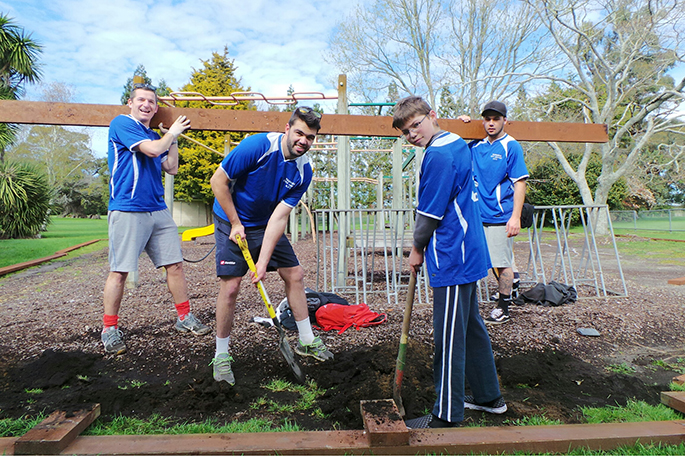 Click the image above to view slideshow
A football club helped out a rural primary school by sprucing up the school grounds and lifting up the school's spirit.
When the Tauranga City United football club found out that Pukehina School was struggling with enrolment numbers, they took matters into their own hands to help the school out.
Ten football members worked away from 9am-1pm to finish the list of jobs, which included a new playground and maintenance on the grounds.
Captain of Tauranga City United Raymond How says the project is aimed to bring back some positivity after rumours going around that the school will close due to lack of numbers, with only eight pupils currently enrolled.
"We try to do a community project every year and from SunLive's story we heard that Pukehina was struggling for numbers, so we thought that we'd do a working bee out there."
Raymond got in touch with the Pukehina principal Roger Reid to discuss what the footballers can do to improve the school.
He says Roger was thrilled to have an extra helping hand and even decided to pitch in with some of the work.
"He said 'yeah we've got a few things that you can do like a new playground, and bit of gardening and weeding and lawns."
He says he hopes the kids enjoy the little upgrade as well as the wider community.
More on SunLive...