Weather in a minute with Rosalie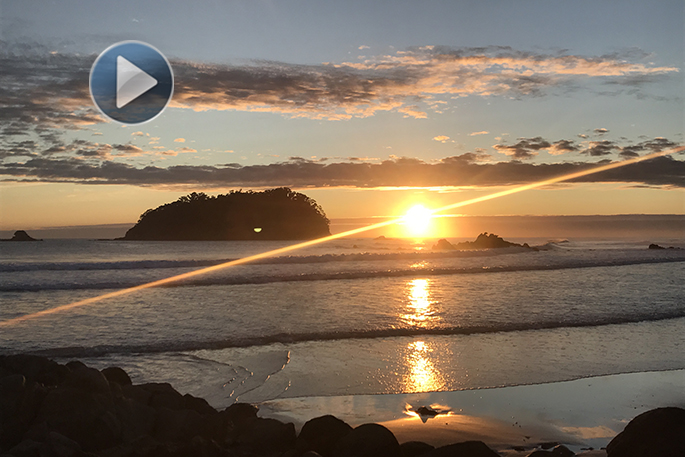 Click the image above to watch the video
The weather forecast today is for fine spells, with a chance of afternoon and evening showers. Westerlies should be developing in the afternoon.
It's a three-clothing layer and one-windproof layer day today with a high of 19 and an overnight low of 9 degrees.
High tide is at 3.10pm and low tide is at 9.20pm. Sea temperature is 15 degrees. There's an average sea swell of about 1m and sunset tonight is at 7.14pm.
If you're going fishing today the best fish bite time is between 8 and 10pm.
This day in NZ history in 1878 a great flood hit the South Island, with three people and many livestock dying.
In 1972 on this day the new Christchurch Town Hall opened. The elliptical concert auditorium seating 2350 people benefited from pioneering acoustical research by Harold Marshall that was later applied to Wellington's Michael Fowler Centre and buildings overseas. The February 2011 Christchurch earthquake forced its closure and repairs are due to be completed in 2018.
Our quote for today is from Benjamin Franklin who said "A true friend is the best possession."
Check out what's on today around the Bay through our What's On page.
Have a great day!
More on SunLive...