Tourists spent $171 million in Tauranga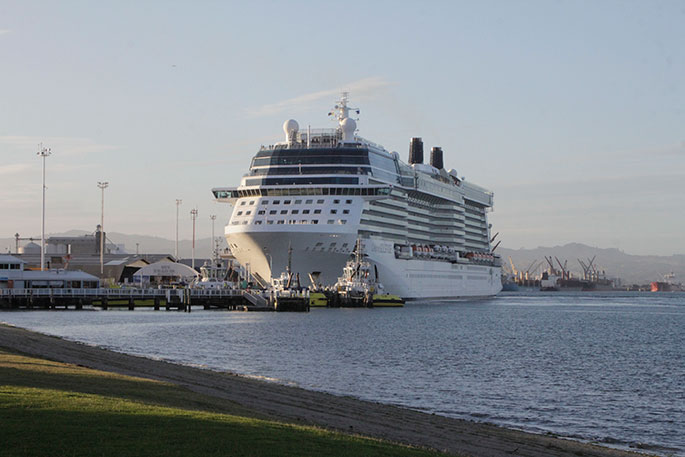 Click the image above to view slideshow
As the surviving political parties negotiate with Winston Peters over forming a government, Tauranga mayor Greg Brownless is hoping at least one of New Zealand First's pre-election policies survives the process.
That's the policy of returning the tourism GST to the regions from which it came. For Tauranga that means about $22 million every year, says Greg.
"If you take Tauranga as an area, last year there was $171 million spent by international tourists in Tauranga city. The GST on that is about $22 million. That's every year.
"Councillors have been talking for a long time about the difficulty of funding things from just rates. And the government has had record revenues from things like tourism and none of that gets back to us to pay for all the infrastructure that makes it nice for tourists."
These are things like visitor information centres; potentially museums, cycle ways, parks, reserves, and roading, and maybe even roadside parking and toilets.
"We have to police all that now because of the government actions over freedom camping, So we have to police all that and we get nothing for it.
The city has no direct income from tourism, says Greg. Some people pay rates who are involved in tourism, but there are a lot that don't.
"They just come in and do tours and disappear," says Greg. "So I just see that as a great opportunity to get alternative funding that shouldn't affect the government at all. It's just part of their revenue stream that they have been really enjoying rapid growth in.
"I think that is a good policy and I hope that is part of any government agreement. It would enable us to do a lot of things.
"The main point if it is us locals would benefit. We would want to encourage tourism because the more tourists we got the more money would come specifically into this area to build amenity for ourselves, not just tourists."
He's expecting it. It's a New Zealand First policy and as they are going to choose the government, they have the power to do this, says Greg.
"I'm pretty hot on people keeping their promises."
More on SunLive...