Calling in The Kollective's family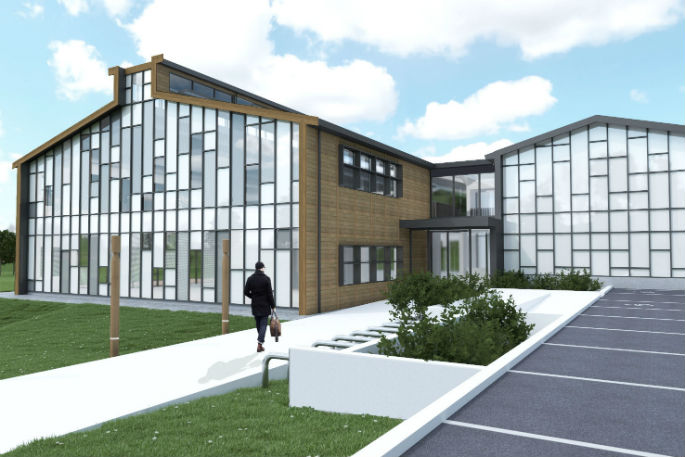 The TECT funded social working space under construction at Tauranga's Historic Village in 17th Avenue is launching its campaign for members on Monday.
When completed The Kollective will be the largest co-working space in the country specifically designed to offer an administrative base for between 30 and 40 charitable, social enterprise and not-for-profit organisations.
Developed by TECT as a social investment, the co-working space is to be managed daily by SociaLink Tauranga Moana, an organisation whose role is to provide support to the social service sector.
"The Kollective offers those in the frontline of community service the opportunity to work alongside other devoted co-workers, whenever, wherever they choose and to be at the heart of an environment where complimentary organisations can explore and thrive," says manager of The Kollective, Gordy Lockhart.
The goal is to provide an environment where collaboration is easy. A place where daily interactions become a matter of connecting with colleagues in a collegial atmosphere in the on-site meeting spaces, or the TK Kafe. It's about creating a place where co-working is not threatening, and is beneficial, says Gordy.
"The Kollective is an exciting development for Tauranga allowing community service organisations to become more efficient, more technically capable, more able to connect with each other and most importantly, to become even better at providing invaluable service."
Co-working spaces, being environments where people from many organisations can work together and benefit from each other's expertise, have been growing for the last few years.
In 2010 there were fewer than 750 worldwide, now in 2017 that number has grown to in excess of 12,000.
The success of the co-working space in the commercial world has been in the ability to collaborate with other people, with those who provide services that present mutually beneficial opportunity.
The Kollective offers a leap into to co-working world for Western Bay of Plenty community service organisations and provides the same opportunity to reduce overlap, increase service efficiency and to collaborate with like minds for mutual benefit, says TECT general manager Wayne Werder.
"We want The Kollective to be a community facility, and the ability for community groups to work together in a modern facility will create some exciting opportunities for the sector as well as creating operational cost savings through shared services," says Wayne.
TECT and Socialink have decided those who choose to call The Kollective home will not be tenants, they will be members, with flexible option memberships offered to suit the needs of the various community organisations.
"we've been working hard on this concept for over two years and that we are now at the stage where organisations can get involved is just mind-blowing. I'd encourage all sector agencies to apply to become part of this amazing project," says SocialLink general manager Liz Davies.
Because The Kollective may prove popular, TECT and SociaLink have opted for a fixed period when applications for membership and space within the building will be accepted. The initial application period is from November 1-30. Those interested are advised to get their skates on as applications received outside of that application period will not be considered in the initial allocation.
Interested parties will find additional information along with an e-application form here.
More on SunLive...