Steamers named for Auckland match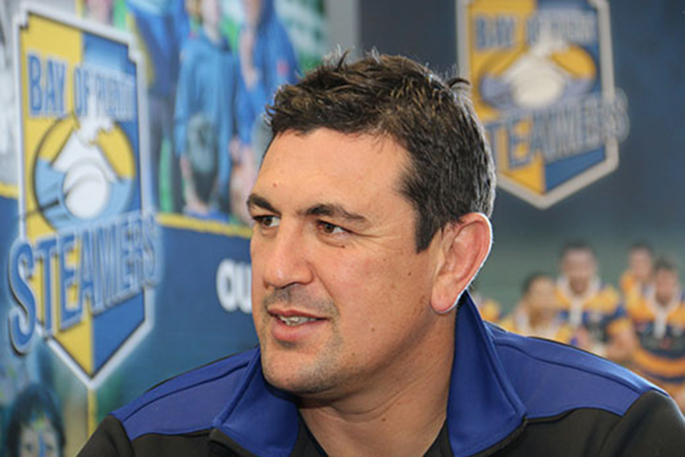 In a crucial match for the Bay of Plenty Steamers, head coach Clayton McMillan has named an experience starting 15 to contest for the John Drake Boot when they face Auckland on Saturday at Eden Park.
There are four changes to the Bay of Plenty Steamers starting 15 that secured a 31-all draw against Counties Manukau last Sunday at the Tauranga Domain.
Injuries to Solomona Sakalia (shoulder), Liam Polwart (sternum), and Culum Retallick (concussion) have resulted in Aidan Ross moving from the bench to starting loose head prop with Jordan Lay taking his position on the bench.
Hooker James O'Reilly in his blazer game will be the starting hooker with Sabastian Siataga as reserve and Troy Callander will combine with Captain Keepa Mewett in the starting locking duo.
The backline will see the return of Monty Ioane on the right wing following the birth of his daughter.
Elijah Nicholas will remain in the twenty three moving to the bench in the number 22 jersey.
The Bay of Plenty Steamers will welcome the return of Tyler Ardron to the fold in the number 19 jersey.
To complete the changes Rotoiti's Baden Wardlaw will be hoping to debut off the bench for the Bay of Plenty Steamers in jersey 20.
The Bay of Plenty Steamers Squad
Reserves
() Denotes number of games
* Denotes Bay of Plenty Steamers debut
** Denotes Blazer game
Game Details
Saturday 30 September
Eden Park, Auckland
Auckland vs. Bay of Plenty Steamers
Kick off 5.05pm
Unavailable for selection due to injury
Mitchell Karpik, Liam Polwart, Solomona Sakalia, Culum Retallick and Liam Steel
More on SunLive...