Making Tauranga more cycle-friendly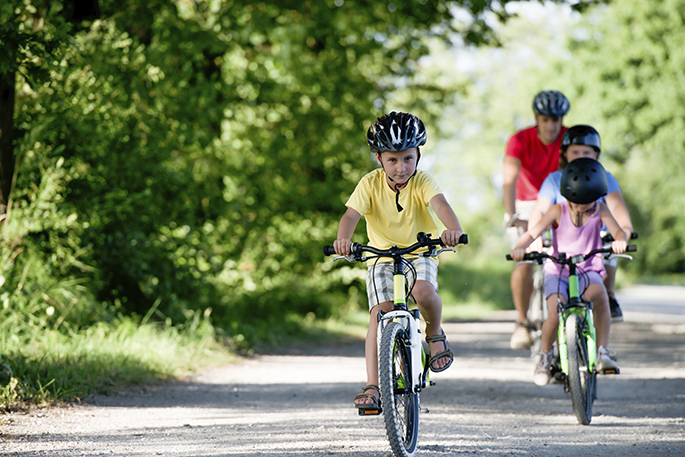 Click the image above to view slideshow
Schoolchildren from around Tauranga have been hard at work making videos sharing their thoughts on how the city can become more cycle-friendly.
As part of their wider engagement with the community over the future of transport in the city, Tauranga City Council ran a competition between the schools to see which could develop the best video to encourage more people to cycle.
Four winning schools were chosen, including Pillans Point. Room 2 teacher Sarah Parker says a group of keen students from her class really wanted to be involved, giving up their lunch times to work on their video.
"The longest amount of time was spent brainstorming and organising their thinking," she says, adding that ideas ranged from receiving a free fluorescent jacket when people buy bikes to apps that reward people for every 50 km they ride, and electric bike charging stations.
"Focusing on the point of the video, which was to get people to take action and have their say about future biking in Tauranga, the students negotiated a storyboard and all the 'film' ideas they had, including animating and writing a jingle.
"More than 100 film shots were reduced to four in the final editing process. iPads went home so work could be done to get the job finished in time."
The group received $100 for their winning video, which the pupils chose to donate to the Cancer Society.
"Such an inspirational group of young people – the world is in safe hands with people like these guys coming up through the ranks."
Tauranga City Council communications advisor Lucy Brake says each school is also holding a competition to see which one can get the most feedback on their video.
"When people give their thoughts on the cycle plan, they can register with one of the schools, which is counted as a vote towards that school."
The engagement period closes on November 5. For more information, visit the council website.
See below for the winning videos.
More on SunLive...