New life member for Jazz Society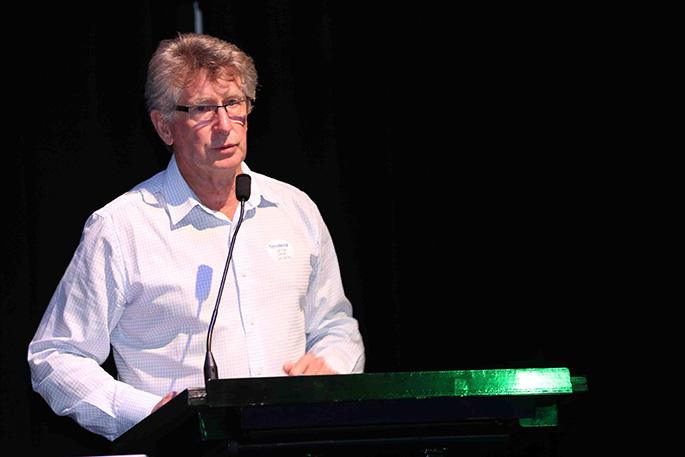 Click the image above to view slideshow
A musician described as the 'heart and soul' of the Bay of Plenty jazz scene has been awarded a life membership to the Tauranga Jazz Society, after dedicating nearly two decades to the organisation.
Liam Ryan, who is well known for his leadership roles in the National Jazz Festival, was awarded the honorary position at the Tauranga Jazz Society's AGM this week.
"It is a privilege to be awarded such a position and I feel honoured to have been part of the Jazz Society for the past 18 years," says Liam.
"A big thank you must go to all of the wonderful members, past and present, who have contributed to the society. It is certainly a team effort in helping see jazz in Tauranga continue to flourish."
Liam served as president for three years from 2007, and his roles in the National Jazz Festival include serving as director in 2008 and festival music programme director for several years, as well as performing in the festival with many different groups.
In recent years he has overseen the highly popular and well-contested youth band competitions and this year will be youth competitions director for the 41st National Youth Jazz Competition.
Fellow life member Jocelyn Buchanan, who presented the award, saysLiam brings an unfaltering contribution to the Tauranga Jazz Society and National Jazz Festival.
"His heart and soul is in the National Jazz Festival but he has also made a significant commitment to the music industry nationwide.
"As a respected musician and music educator he is frequently interviewed on Radio New Zealand as well as commercial radio stations.
"We are privileged to have him in our midst as he brings so much experience and exuberance to the team."
The life membership coincides with the appointment of a seven-strong Tauranga Jazz Society committee, which will govern the March 28 – April 2 national event next year.
Graeme Purches will head the committee as president, with Jeff Baker as vice-president. Other committee members are David Porter, Ken Bowden, Andrea Meredith, Wayne Melville and Carol Power.
Craig Wilson, best known as the promoter of the successful Mills Reef Stars Under The Stars, has been appointed festival director.
He leads a team that includes Beck Chambers moving into the general manager role, Liam Ryan as youth competitions director, Mandy Ryan as youth competition coordinator, and Nick Chambers as operations manager.
This year's National Jazz Festival saw more than 15,000 people attend the downtown carnival and more than 300 students involved in the National Youth Jazz Competitions from over 23 schools across the country.
The official launch date of the 2018 National Jazz Festival Tauranga will be announced in the coming weeks.
More on SunLive...