Tauranga airline grounded a second time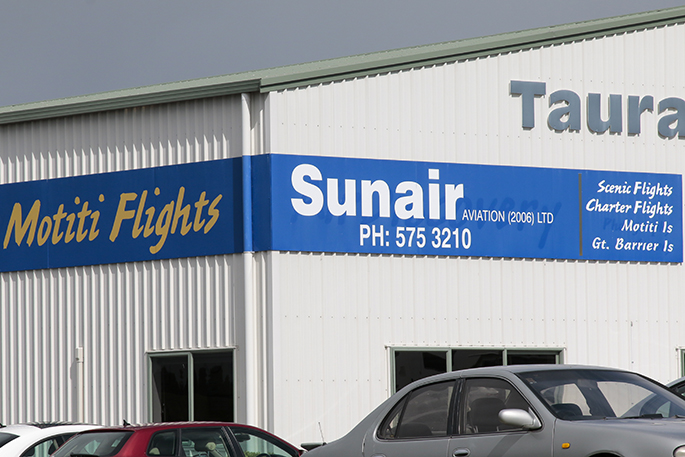 Click the image above to view slideshow
Tauranga regional airline Sunair has been grounded for the second time in less than a year.
The Civil Aviation Authority suspended the Air Operator Certificate of Sunair Aviation Ltd on Friday September 8.
The CAA also supsended the Certificate of Airworthiness for the Sunair fleet of aircraft.
"This action will ground the Sunair fleet and suspend all Sunair flight operations for a period of 10 days initially," says a CAA spokesperson.
"An investigation into the company by the CAA is continuing."
In a statement to SunLive, Sunair CEO Daniel Power confirms they are currently under investigation by the CAA.
"We hope to have these matters dealt with quickly, allowing a speedy return to the safe operation Sunair has provided for the past 30 years."
The company's website is temporarily unavailable.
In a story broken by SunLive last year, it was revealed Sunair was previously grounded by the CAA on December 6, 2016, over concerns relating to the airline's management structure.
During a routine audit, the CAA became concerned the company's senior team was too small for the size of the business.
However, this matter was successfully resolved and Sunair returned to the skies on December 16, 2016.
More on SunLive...