Direct democracy: key to the youth vote?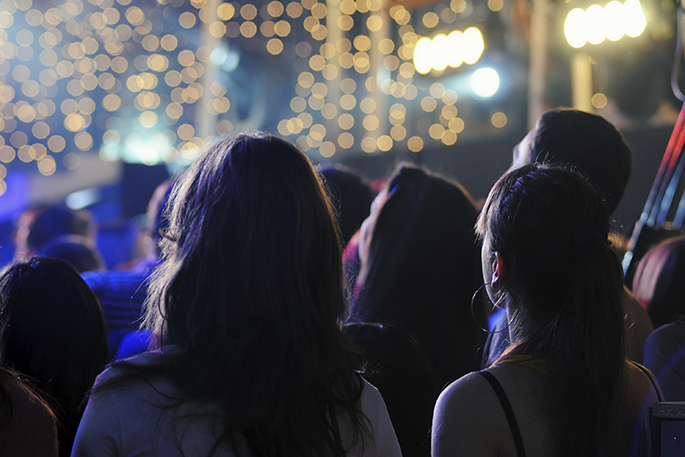 Direct democracy is being mooted by one Tauranga candidate as a possible way of encouraging young people to vote.
Independent Rusty Kane thinks the introduction of binding referenda on key legislation would give voters – particularly the young – more of a stake in their government.
"Politicians would still debate legislation, but the final vote would rest with the people," says Rusty.
Voter turnout in the Tauranga electorate in 2014 was 79.22 per cent, slightly above the national average of 76.77 per cent.
In the 18-24 bracket, 55.83 per cent of voters enrolled in the Tauranga electorate went to the polls, much less than the national average of 62.73 per cent.
Rusty says if people had an 'actual say' in the way the country is run, there would be more participation from the community.
"Once people are involved, and know what they vote on becomes law, then voting becomes part of their psyche."
Former United Future MP and current Tauranga City Councillor Larry Baldock has promoted referenda in the past, including one to repeal the 'anti-smacking bill' passed by the previous Labour government.
"We can't become like Switzerland overnight, but I think citizens ought to have the power to hold their elected representatives accountable when they need to. Otherwise we only have democracy every three years.
"I think it would increase the vote across the board. If you had referenda alongside elections, I think more people would vote – if they knew the referenda were binding."
New Zealand First list MP Clayton Mitchell says his party has always believed in binding referenda, and that it is an important part of real democracy – something he alleges this government doesn't follow.
Green Party candidate for Tauranga Emma-Leigh Hodge believes civic education in schools would be a better route to engaging young voters.
"After the 2011 election the Electoral Commission, the select committee review of that election, and a series of public submissions all concluded the government should formalise a place for civics and citizenship studies in our education curriculum.
"Despite being clearly identified as a key barrier to young people's engagement in politics, we are still waiting. My own interest in politics was only sparked at university. That's not good enough, and civics in schools is a key part of the Greens education policy for that reason."
Tauranga ACT Party candidate Stuart Pedersen believes the best way to engage young voters is to talk about the things that matter to them, as well as using modern technology.
"When it comes to voting, young voters are not impressed by a paper-based system. The technological change we need is for blockchain technology to enable secure online voting at general elections and by-elections.
"We have a representative democracy because we recognise public policy decisions are usually complex, and the common sense of voters, informed by the media, is insufficient to ensure good decisions. You don't have a dog and bark, and 'direct democracy' would be exactly that.
"Our chosen representatives, working through all the nuanced issues using long established select committee and parliamentary processes, with expert input from officials, should consistently give better results.
"You could say as Churchill did, that representative democracy is the worst political system in the world, apart from all the others."
More on SunLive...