Divers to retrieve wreck at Pilot Bay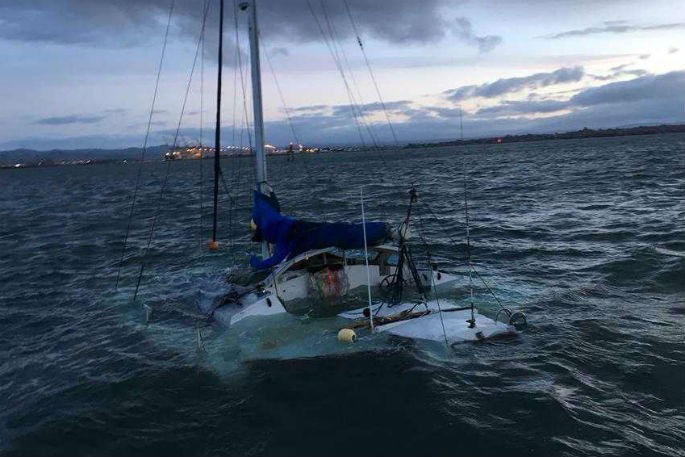 A diving team has entered the water today to retrieve an old trimaran which sunk on its mooring in Pilot Bay.
Bay of Plenty Regional Council staff were called to the site last night and despite efforts to pump water from the wreck and re-float, the boat sank.
Staff have been back since first light this morning.
Bay of Plenty Regional Council's maritime pollution prevention officer regional on scene commander Adrian Heays says a local dive company has been called to assist.
"They will assist us in re-floating and salvaging the sunken vessel," says Adrian.
"At high tide we will then float the vessel to the shore, before moving it to a nearby truck and trailer with the help of a digger. The wreck will then be taken off site for safe disposal.
"Although the boat ramp is not officially closed we will be occupying the Pilot Bay boat ramp area while we go about removing this vessel. We would appreciate the communities' support in not parking near, or blocking off, the area.
"The costs associated with the removal of this wreck will be passed along to the owner."
He says the incident is a good reminder that the upkeep of a boat is the owner's responsibility.
More on SunLive...